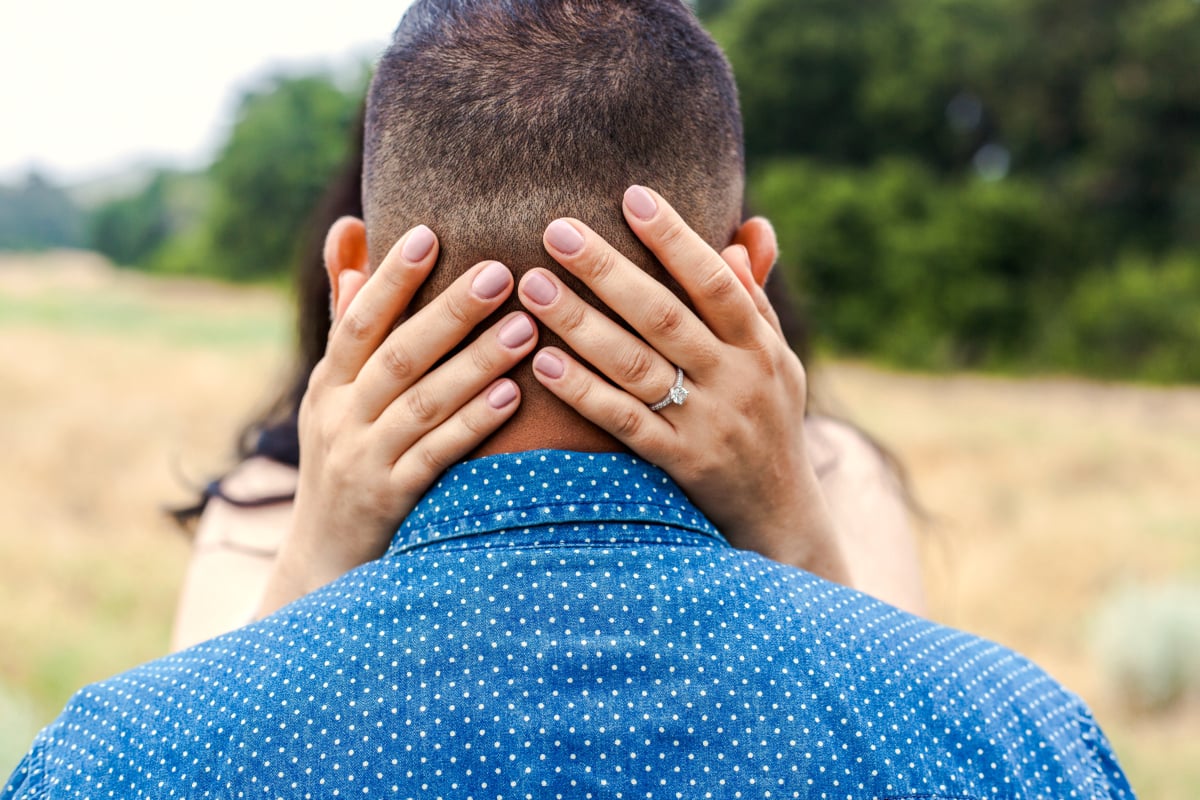 For everything you need to know about planning your wedding, head on over to Mamamia's wedding planning hub.
If wedding nails are the last thing on your bridal to-do list, lean in.
Sure, the dress is very important, as are the flowers, cake, vows and THE FOOD, but don't leave sorting out your wedding nails until the last minute.
A good manicure has the power to finish off any outfit and make you feel like your very best self. So how do you choose what you want for your bridal manicure?
We asked two manicurists who've helped countless brides through this conundrum to tell us exactly how to get your nails ready for your wedding day.
From the best nail polish colour for your wedding and when to get your wedding nails done, to what kind of manicure to get and which nail shape to try, here's everything you need to know.
Wedding nails – a summary:
Blush pink and nude tones will always look bridal. If in doubt stick to the classics.
This goes for nail shape too. A natural shape will always look timeless.
A gel, SNS or acrylic manicure will give you extra peace of mind on the day. Which you choose will depend on preference and the condition of your nail.
Start prepping from roughly two months from your wedding and invest in a cuticle oil.
Get your nails done the day before your wedding.
Best nail polish colour for wedding nails.