When it comes to getting your nails done, rookies can often confuse a gel polish for acrylic and an acrylic for gel. So what's the difference anyway?
Well, according to Rosalie Osman, one-half of the Super Rad Nail Sisters in Melbourne, there are some distinctive differences. But the first thing we need to get straight? It's gel polish, not shellac.
"Shellac is a brand of gel polish, not a type of nail, though most people will know it as shellac," she says.
OK, so what is Shellac gel polish?
"Shellac is a UV setting polish, which basically means it is a polish that has UV inhibitors and once you put it under the light, sets onto the nail," Osman tells Mamamia.
She says shellac has the same consistency as regular nail polish, but the UV or LED light gives it a "hard, glossy finish". A gel manicure lasts up to two-three weeks without chipping.

Listen: Should we let our young daughters get manicures? Post continues…

And what's acrylic?
"With acrylics, they are applied with a liquid that is a monomer and a powder that is a polymer," Osman says. Essentially, acrylic nails are a "form of plastic" that "set on their own" without the need for UV light.
The acrylic provides a protective layer over your natural nails.
What are the similarities?
Osman says the preparation required for both gel and acrylic is "exactly the same".
"The prep of the nails is about the same for both. We will push back the cuticle, clean up the cuticle area and remove all the dead skin cells. We will then dust the nail lightly," she tells Mamamia.
"We do this to remove any oil and bacteria because when that's underneath the product, that's when the product will lift off the nail. Any dirt, bacteria or oil. It's for this reason we don't use any water before applying shellac or acrylic because we want a really dry nail."
Both give relative strength, both can offer a pop of colour to the nail and both should be pain-free to remove so long as you're taking them off with a qualified nail technician.
And what are the differences?
In simple terms, Osman says if your wanting "added strength and length", go acrylic. If you're after something that's more like a manicure, she would recommend a gel polish.
And that's all there is to it.
Serena Williams' on-point nail game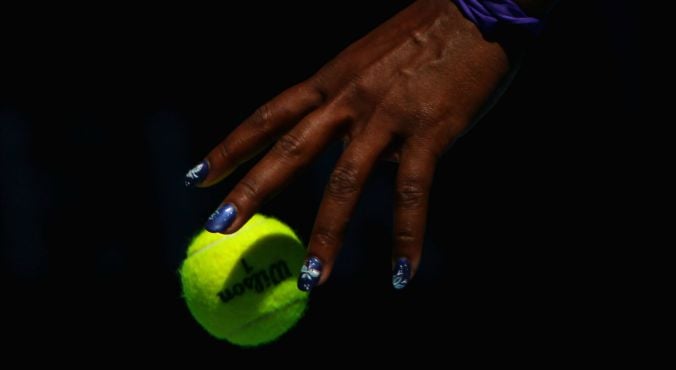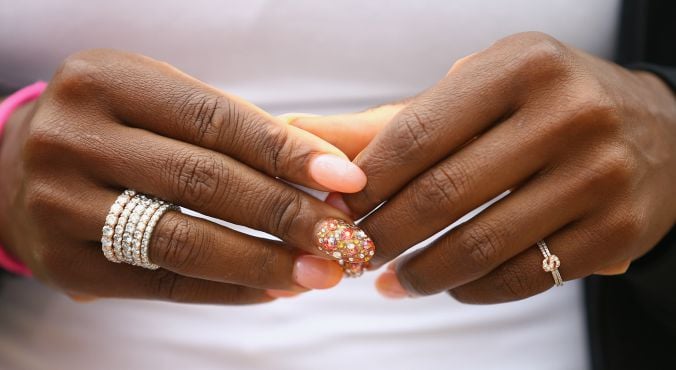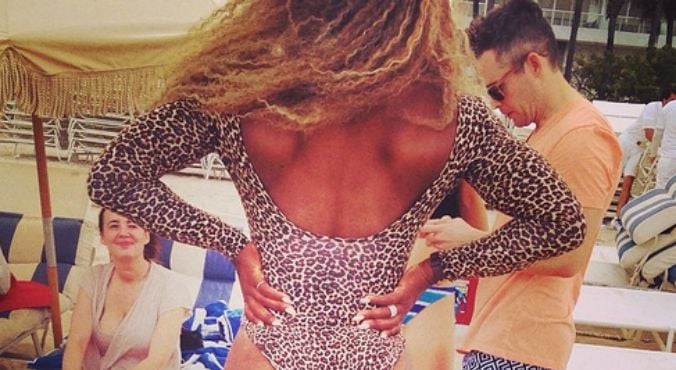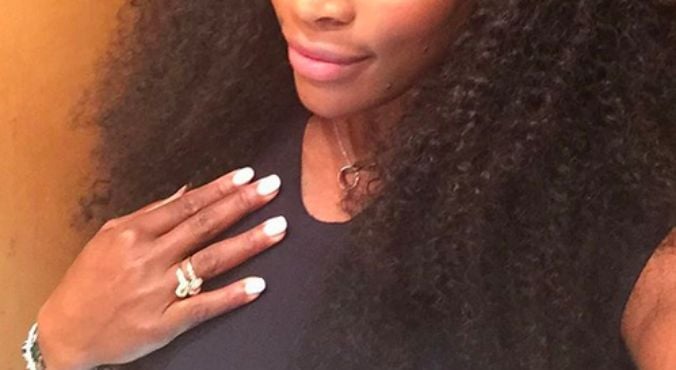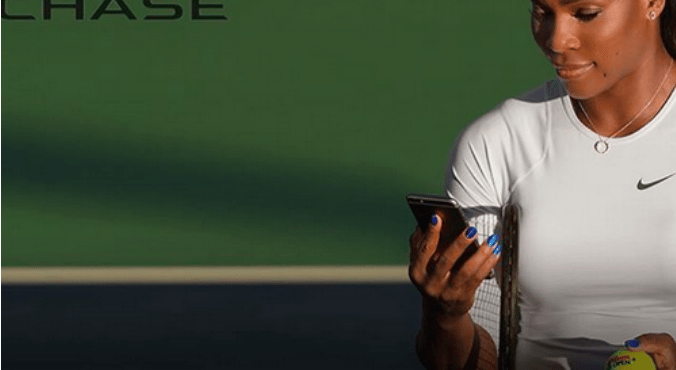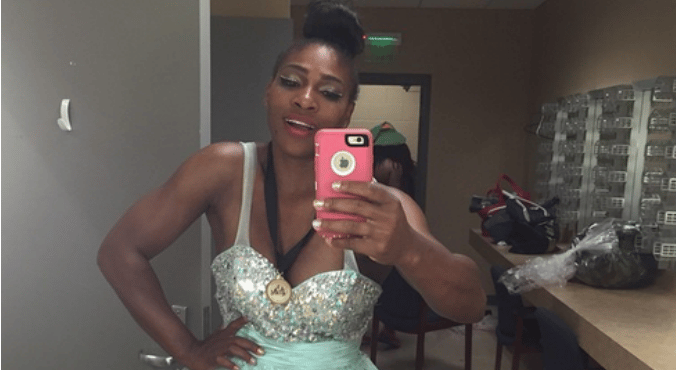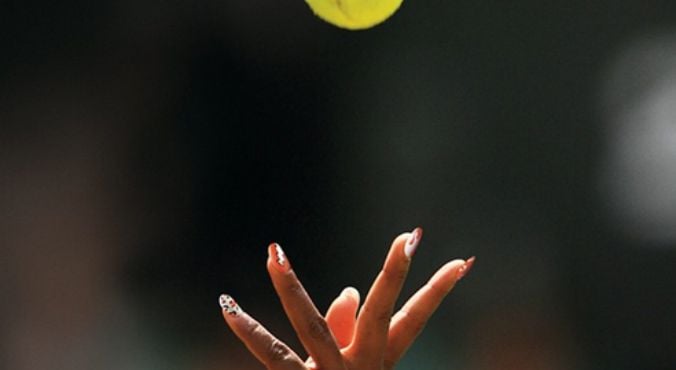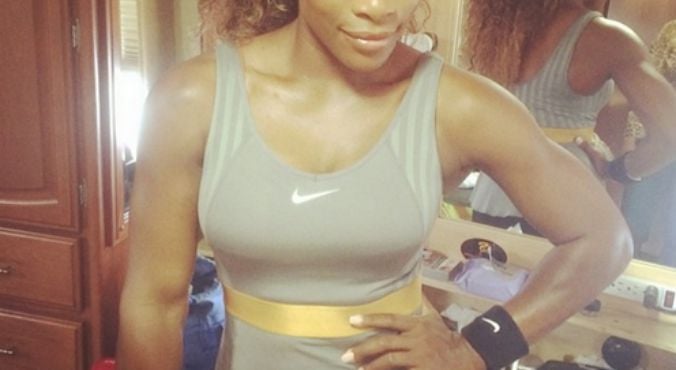 The Super Rad Nail Sisters are Rohani and Rosalie Osman. Coming from fine art/textiles and animation/illustration backgrounds, respectively, these girls use their talents on the micro canvases that are your nails. Frustrated with seeing the growing trend of wacky nail art on the internet and not being able to access it in Melbourne, they started out painting their own nails. After returning from a trip to London with half a suitcase full of nail polish the girls had the tools to start their empire. The sisters are nail stylists & artists who work out of their headquarters on Level 2 of Brunswick Street Gallery in Fitzroy.