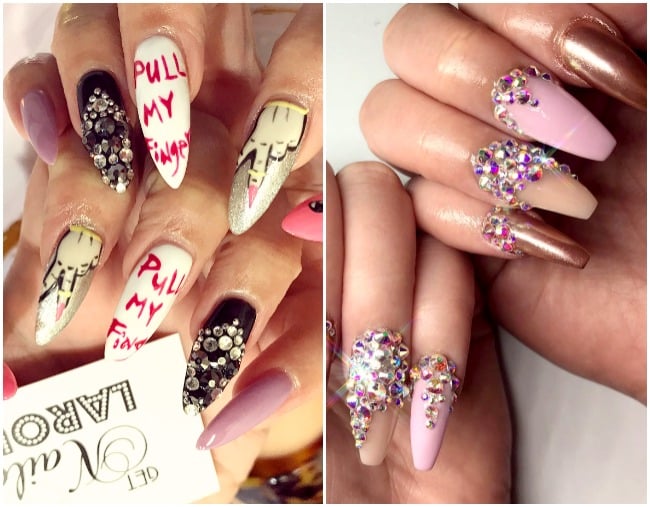 Acrylic nails are pretty great.
Unlike a gel, shellac or normal manicure, they're chip proof, life proof and if you're careful, they'll last for weeks on end, no touch ups needed.
There's just one niggling issue, and that's the removal process.
This is video proof of how easy it is to remove acrylic nails…
This got us thinking – surely there must be an easier, and most cost-effective, DIY option instead?
To find out, we asked expert, Lauren LaRouge.
The woman behind one of Sydney's top nail salons, Nailed by LaRouge, the burlesque-dancer-turned-manicurist hasn't kept her hands acrylic-free in over nine years and knows a thing or two about keeping your nails looking fabulous without the damage.
So get a bottle of acetone nail polish remover handy, because here's what she had to say.
How to remove acrylic nails – summary:
You can absolutely do this at home but use the 'acetone soak off' method to keep damage at a minimum.
Never rip the nail off as this WILL cause damage.
If you're getting this done at a salon make sure they also use the 'soak off' option.
Look for salons use 'hand filing' techniques when buffing and filing your natural nail. They are far less abrasive than nail drills.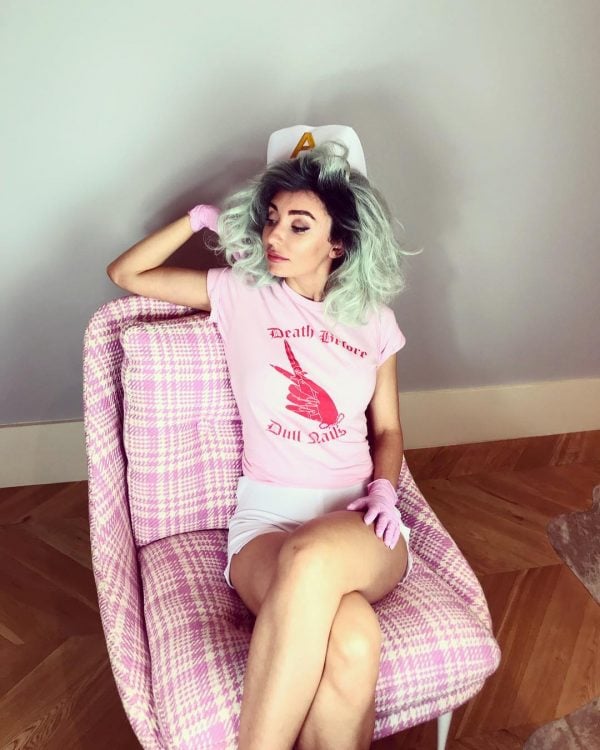 Do acrylic nails damage your natural nail?
While acrylics get a bad rep for damaging the nails, Lauren says the trauma comes from incorrect application and removal. From excessive filing to forcing the acrylic off, these are all things that can gradually damage your precious talons, which lead to flaky, brittle nails.