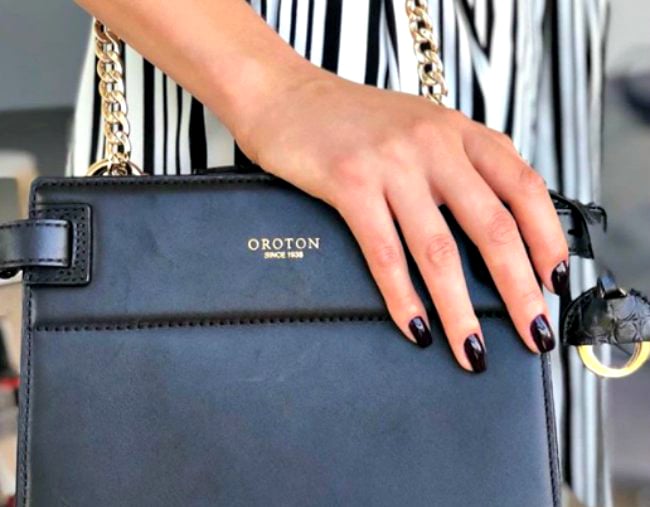 SNS nails aren't new. They are, however, the cat's pyjamas and we need to talk about them.
Different to their shellac nails, acrylic nails and gel nails ancestors, SNS nails basically take all the best bits from other types of manicures and look really bloody good while doing it.
To answer all your SNS questions, let's unpack: What are SNS nails, how to remove SNS nails, how much does SNS cost and is SNS good for your nails.
Here we go.
Life with and without nails. Nail fans will understand:
What is SNS?
"SNS (a.k.a Signature Nail Systems) is a nail dipping system that uses a brush-on gel base on the nail, which is then dipped in a powder. The powder comes in natural pink and white for a french manicure look, as well as a range of colours," nail educator, nail technician and blogger Julie Morrow told Mamamia.
The powder, which also lends strength to the nails, consists of organically-processed chemicals Benzoyl Peroxide, Titatum Dioxide, Acrylic Ester Polymer.
Monika Carvalho, owner of The Nail Lab, told Mamamia, "A base coat is applied, followed by the nail being 'dipped' into a coloured powder. This process is repeated one or to more times."
See this video below for an example of how an SNS manicure is done…
How are SNS nails different to shellac and acrylic nails?
SNS nails look vertually the same as shellac and acrylic nails, but the difference is in the technique used to create the finished product.
Because the powder is coloured, no painting is required and there is zero dry time.