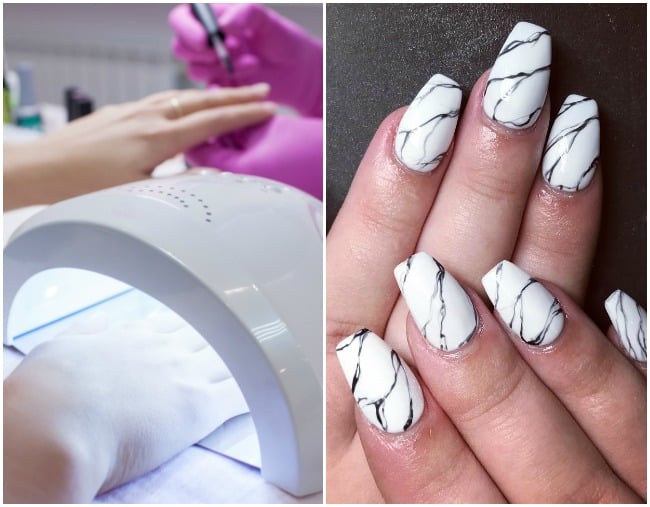 Gel manicures are great and all, but anybody who's had one has probably wondered if sticking your hand under UV nail lamp might be a bad idea.
After all, we now know solariums and tanning beds are a strict no-go.
But does everything that involves UV light inspire more panic than it should? According to a literature review released earlier this year, the research is inconclusive but worrying. Another study in 2014 analysed 17 different UV nail laps and said depending on the make, "DNA damage could be reached between eight and 208 visits to a salon."
But, thanks to the latest innovation in manicure technology, LED nail lamps could be the safer and quicker alternative to the potentially dangerous UV lamp.
Lauren LaRouge, the lady behind Nailed by LaRouge, has highlighted the differences.