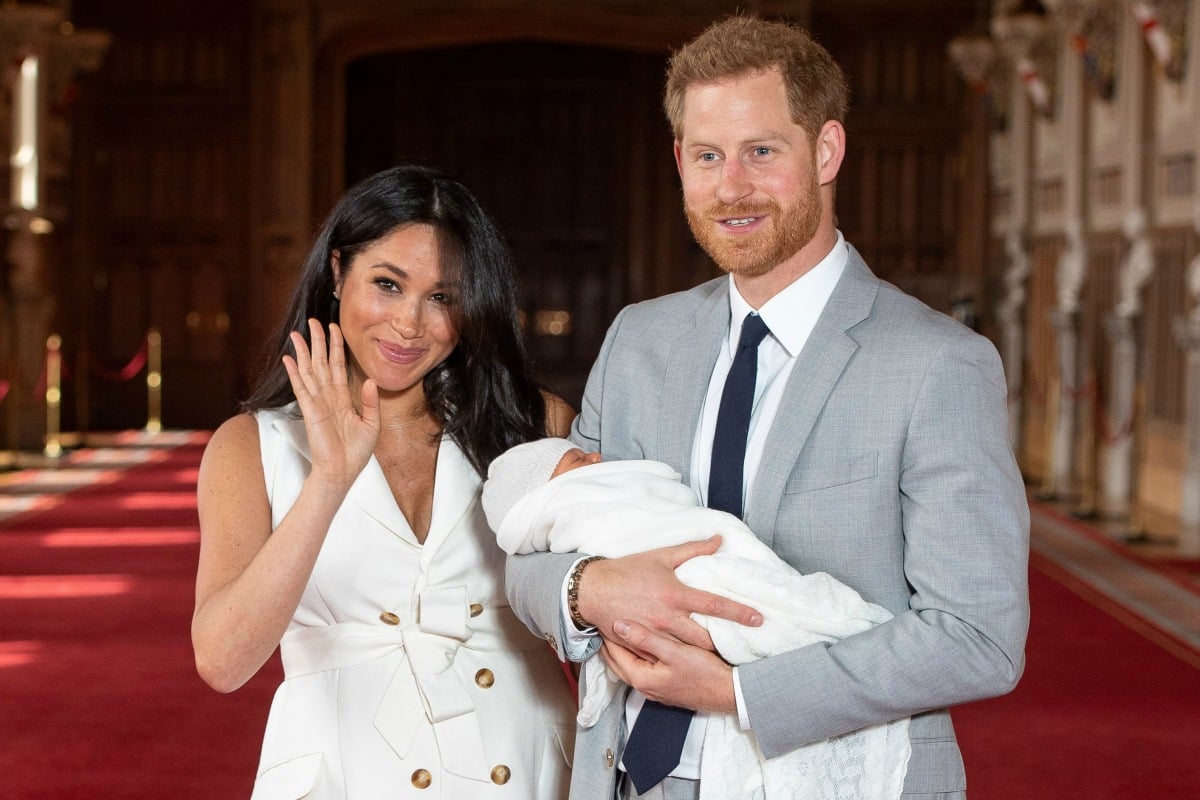 Two days after welcoming their tiny human into the world, Prince Harry and Meghan Markle have faced the world's media to introduce their son.
But as we watched little Archie Harrison Mountbatten-Windsor sleep soundly in his father's arms as the couple walked towards a wall of cameras, we had many burning questions – none of which were answered in their brief appearance.
Watch the family's first appearance in front of the media. Post continues after video.
1. Errr… did Prince Harry just completely slip up about when his baby was born?
For weeks there has been rumour and speculation that little Archie was already with us. When Harry made his birth announcement on May 6, just "hours" after the birth of his son, he made note of the fact that his wife had been very overdue.
But the rumour mill is now in overdrive thanks to a little slip up during the photo call chat.