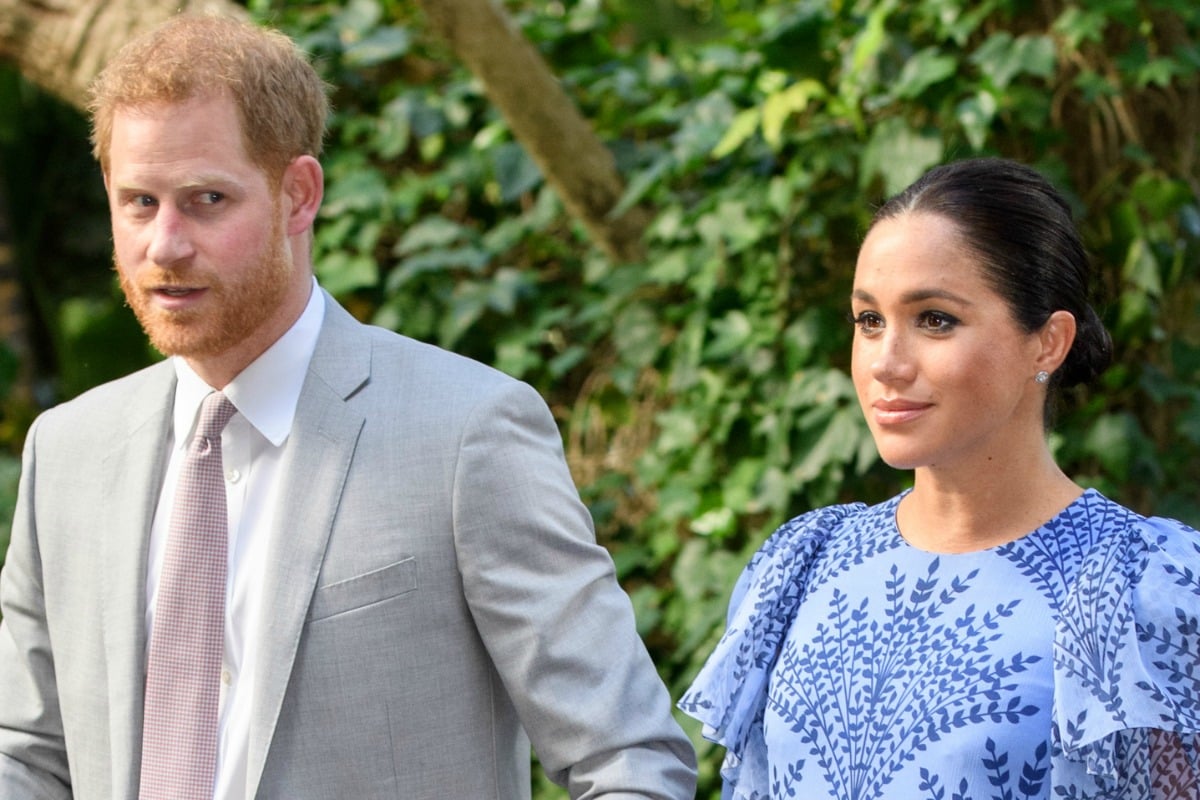 To catch up on all things royal family, including Meghan Markle and Kate Middleton, make sure you check out our Royal Hub. We've got you covered.
It seems that Prince Harry is already practising his 'dad jokes' in preparation for the birth of his baby with wife Meghan Markle, who's approximately seven months pregnant.
The Duke and Duchess of Sussex are currently touring Morocco on their last official engagement before Meghan, 37, gives birth to a baby that will be seventh in line to the British throne.
During a visit to a secondary school, Meghan was congratulated on her pregnancy, which she graciously accepted with thanks. But Harry? Not so much.
The dad-to-be couldn't resist a response of his own.
"What, you're pregnant?", he asked, turning to his wife.
Joining the banter, Meghan was quick to respond.
"Surprise!" she said with a smile.
WATCH: The BBC caught Harry and Meghan's exchange in this video:
Exercising his trademark cheekiness, Harry, 34, jokingly asked his wife, "Is it mine?"
As the royal pair have been in Morocco this week, they've ensured their itinerary has has been heavily focused on gender equality, a cause very close to the Duchess' heart.
They've visited a school which promotes education for girls in rural areas and met with influential women at a reception at the residence of the British ambassador to Morocco Thomas Reilly.