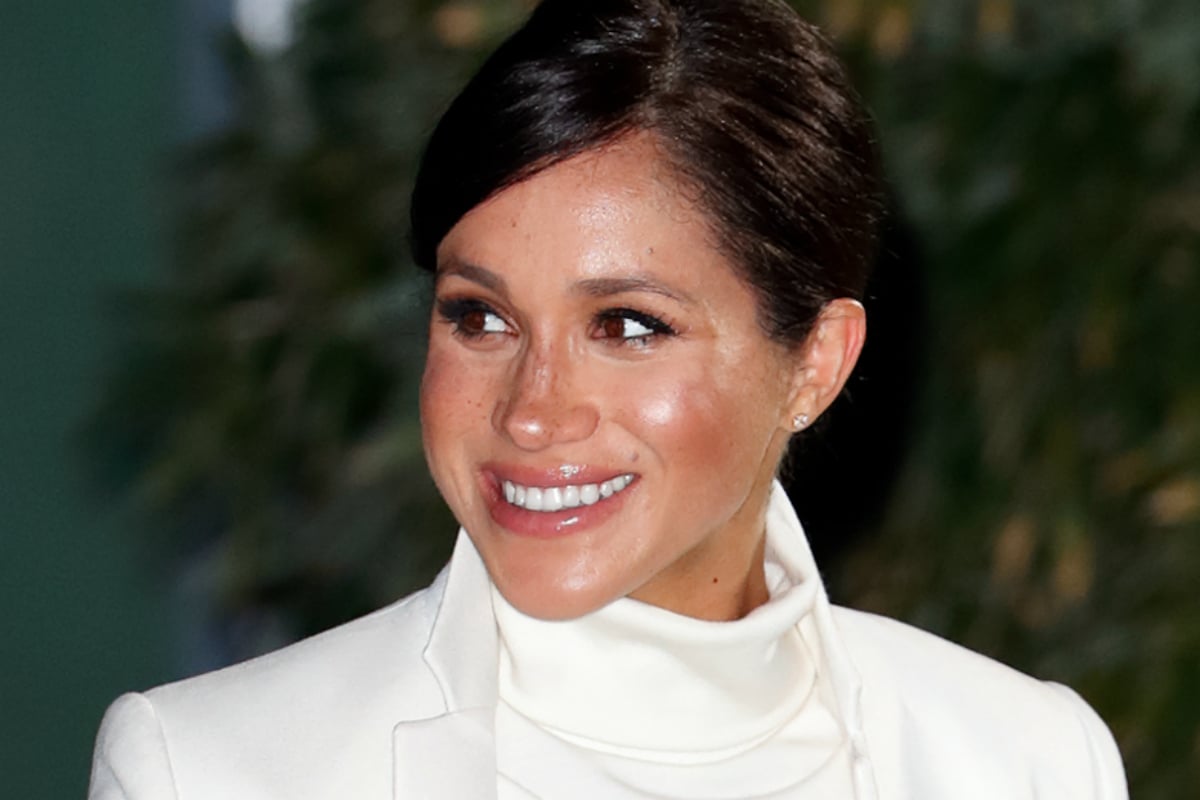 To catch up on all things royal family, make sure you check out our Royal Hub. We've got you completely covered.
Meghan Markle is once-again breaking royal protocol. This time by celebrating her and Prince Harry's first child with a baby shower.
Several US entertainment sites are reporting that the Duchess of Sussex has been spotted in New York City and is there to hold a baby shower with her closest friends.
Page Six reports her forbidden baby shower will be held at a hotel in Manhatten with her besties, including stylist Jessica Mulroney, on Tuesday (Wednesday AEST).
Meghan isn't the only royal to break the rules…
While the location of the reported celebration is no doubt more convenient for her US-based friends, it also may have been chosen to help get around a strict royal rule.
Apparently, as reported by the Express, the royals do not have baby showers.
According to royal etiquette expert, Victoria Arbiter, such celebrations are frowned upon by the royal family.
Arbiter said that this is because royals, including and Meghan and Harry, can afford everything their baby needs, and baby showers, in the traditional sense, are about showering the expectant mother with baby items.
Also, as with their wedding, the royal couple isn't supposed to accept gifts at all. So it could be that anything the 37-year-old gets given at her party she'll have to return or regift.
The former Suits actress arrived in the Big Apple on Friday and on Saturday was spotted enjoying some macarons at a bakery, Harper's Bazaar reported.
Us Weekly reported that she also visited a baby store. So maybe even if Meghan can't receive baby essentials as gifts, she still might bring some home for their unborn bub, who is expected to arrive in April or early May.