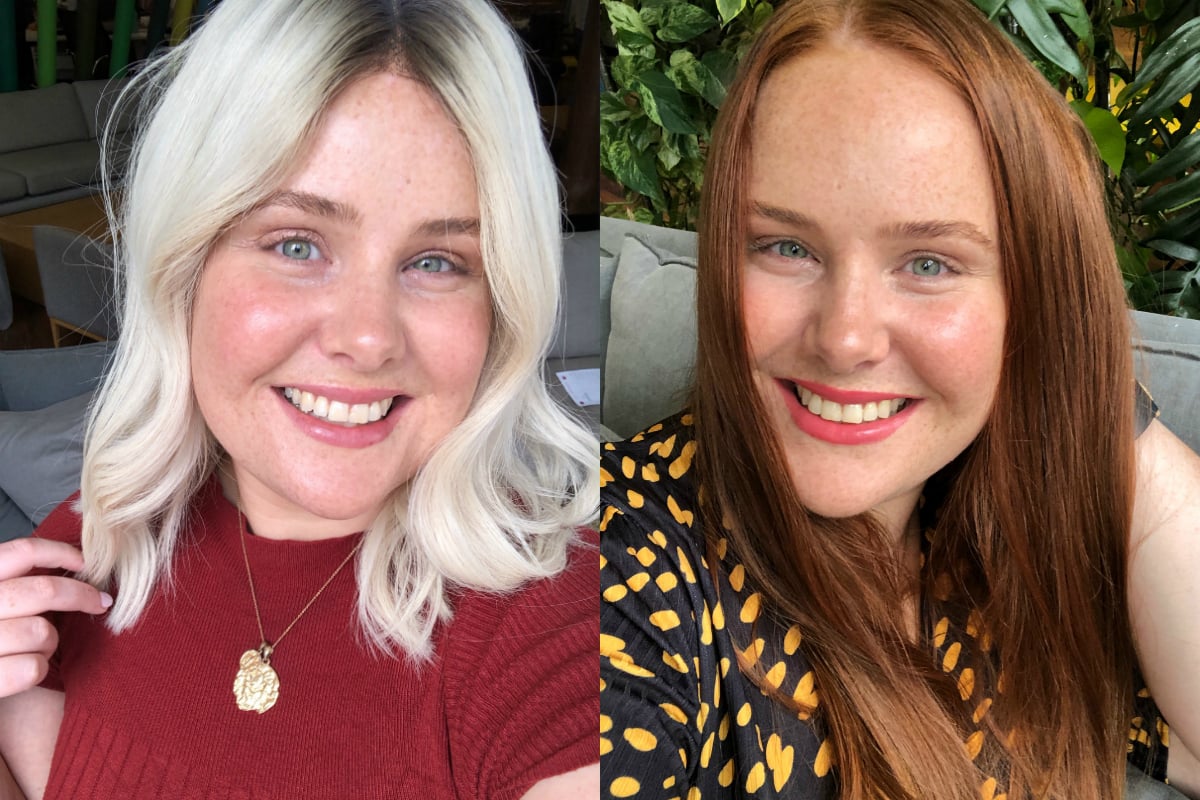 Mamamia's Tried and Tested series is your weekly review of the latest to hit our desks in beauty, health and wellness. You won't find any #sponsored content here, just honest, relatable and independent advice. This week, Senior Lifestyle Writer Amy Clark learnt all about wigs and how to wear them.
Last week, I posted a selfie on Instagram and I've never received so many DMs in my entire life. (Not thousands, but in the triple digits.)
Why? Because it looked like I'd swapped my long, natural red hair for a platinum blonde lob.
The responses from friends and strangers ranged from 'holy heck you look like a completely different person', to 'TELL ME WHO DID YOUR COLOUR'. But the thing is… it was a wig.
People have been wearing wigs for decades, for fun and really not so fun reasons. But they haven't always looked like real hair, which is especially sh*t if you want to wear one because you're experiencing hair loss, are going through cancer treatment, or live with a condition like alopecia that affects your hair growth.
Take a look at the ups and downs of life with and without hair in the video below. Post continues after video.
Now, largely thanks to people like Kylie Jenner and Kim Kardashian, wigs are fashionable, not daggy. In 2020, they look more real than they ever have before, which is why everyone from Instagram influencers and the Kardashian-Jenners, to Jane from accounts and JLo during her epic Super Bowl performance are wearing wigs that don't look like wigs at all.
But what is it actually like to put on and wear a wig if you don't have an A-list glam squad to expertly fit it for you? And do they look as good as a full head of hair in real life?
To find out, I did what any person would do. I wore one for a day. Here's how that went.