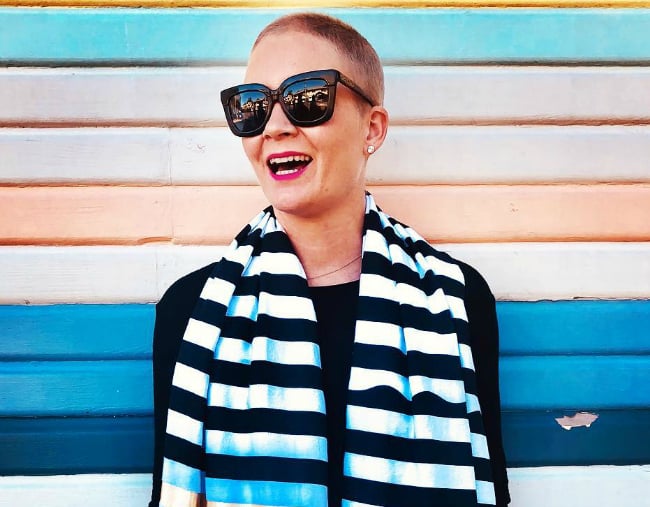 The first question I asked the doctor when she told me I had cancer was, "Will my hair fall out?"
"Yes," she said kindly. "But it will grow back."
The thought of being bald and losing my hair was the thing that upset me the most about the news I had just been given. Crazy really, when your life is at stake, but for many women it's one of the most emotional parts of going through chemo.
We are very attached to our hair – it's a large part of our look and our identity. It was for me.
That first night as I sat with the enormity of what lay in front of me – treatment for Hodgkins lymphoma – it was the thought of losing my hair that kept bringing up the tears. There is no denying that for me losing my hair was one of the hardest parts of the whole experience of cancer but these are the things that made it easier:
Reframing the hair loss.
My sister suggested to me that as my hair fell out perhaps I could try to think about how that meant the life-saving chemotherapy was working. That each strand that fell out meant I was getting closer to good health. I found it helpful, almost like a little mantra, when the hair started falling out I would say to myself: "The treatment is working."
Going shopping for headscarves and wigs.
Before my hair started falling out we stocked up on cute headscarves, headbands and wigs. I was so apprehensive about getting a wig but I found one that matched my original hair and colour which I loved, and my mum and sisters bought me heaps of cute headscarves. Having these options ready to go before we shaved my hair was a huge relief. Not all superheroes wear capes – some of them wear headscarves!