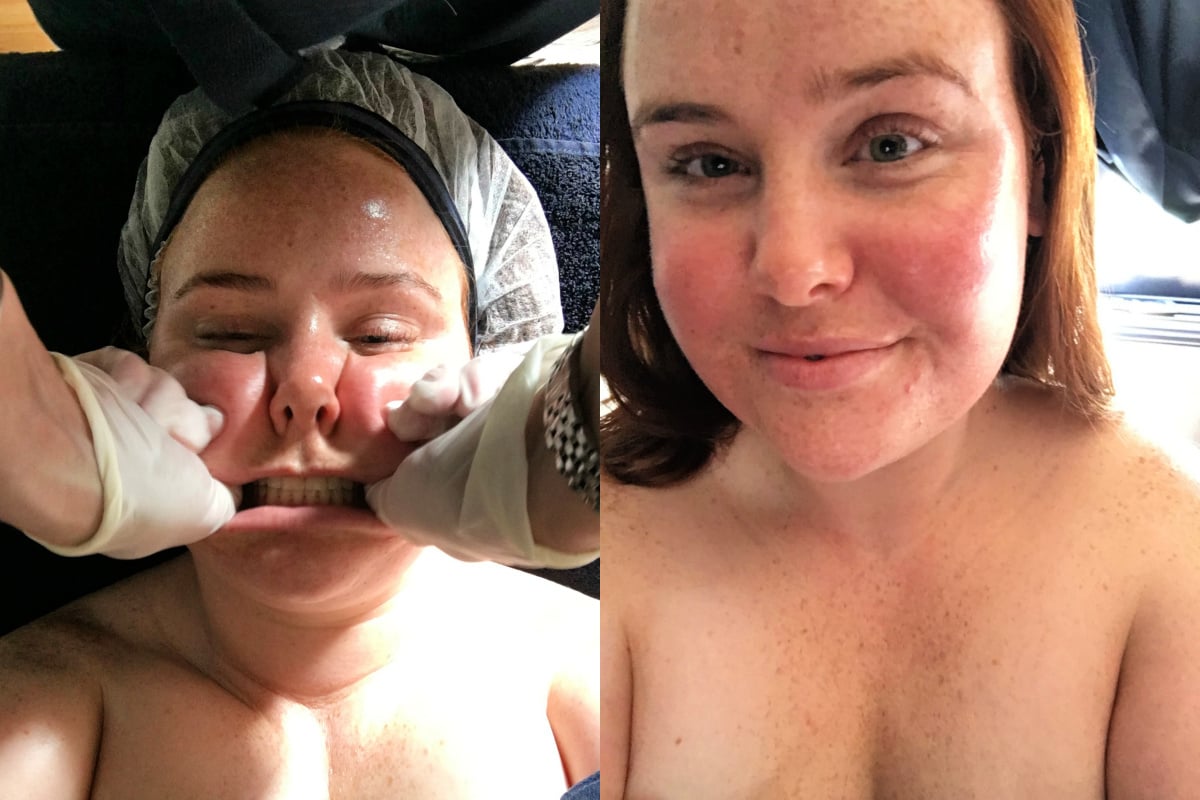 Mamamia's Tried and Tested series is your weekly review of the latest to hit our desks in beauty, health and wellness. You won't find any #sponsored content here, just honest, relatable and independent advice. This week, Senior Lifestyle Writer Amy Clark road-tested The Dermal Diary's Intrinsic facial with 'IntraOral' massage.
A few weeks ago, I had the most hectic facial massage of my young life and lived to tell the tale.
The massage in question was an 'IntraOral' massage performed by skin therapist Isabella Loneragan as a part of The Dermal Diary's signature Intrinsic facial. And the result? An instant facelift.
In short, I had the inside of my face firmly massaged and if I walked into the skin clinic with a babyface, I practically crawled out a newborn afterwards.
You can watch a quick snippet of my Intrinsic facial and IntraOral massage in the video below. Post continues after video.
I know, it's a lot to process. It was in real life too. But let me back things up a bit and explain what the heck I'm on about.
Said to be the facial of choice for Meghan Markle, IntraOral facial sculpting (also known as Buccal) is a massage technique that works inside the mouth, giving the face an immediate, visible lift.
Loneragan is one of only a handful of therapists in Australia practising this specialised facial massage technique. It looks pretty intense but is said to pay off with benefits including ironed-out stress lines, re-sculpted features, a release of the emotional tension we hold onto in our faces, and a glowing, juicy complexion.
Keep scrolling for an in-depth recap of what it was like having the inside of my face massaged, including all the photos.
What is IntraOral facial massage and what does it do?