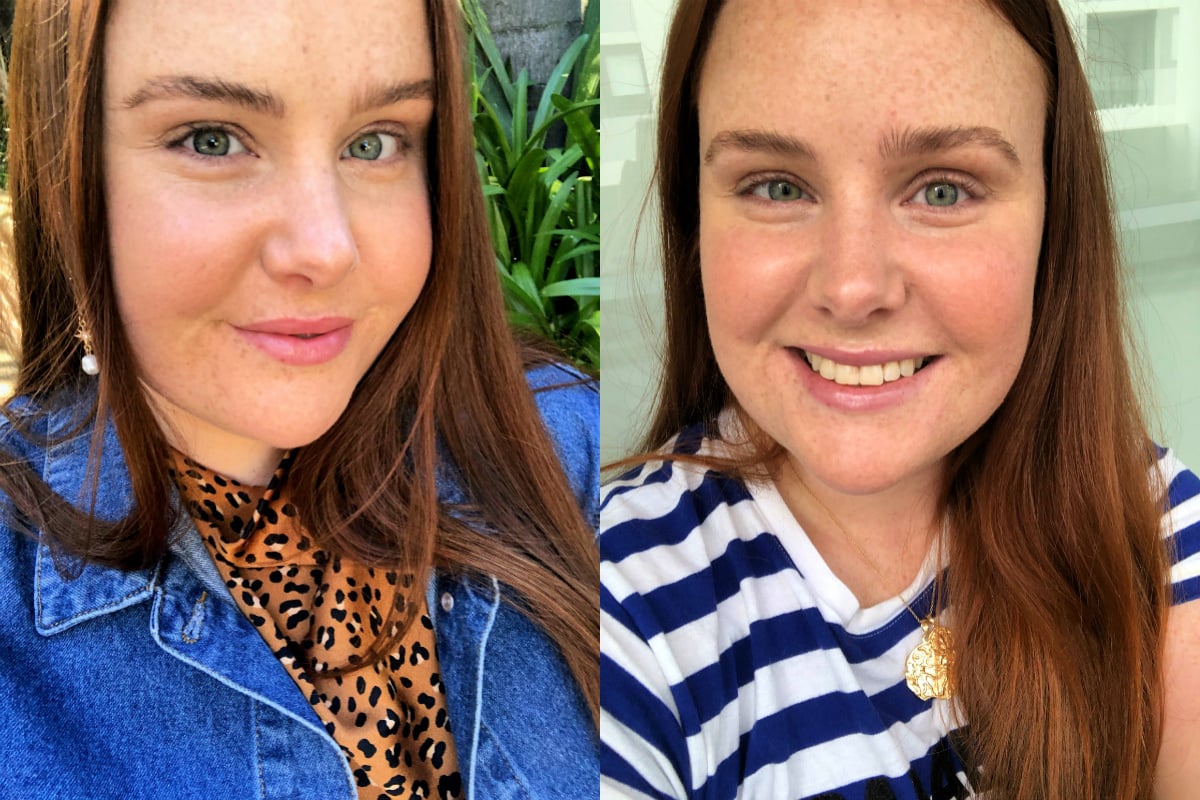 Mamamia's Tried and Tested series drops every Monday (you're not dreaming. Today is Tuesday, consider this a cheeky once-off) and is your weekly review of the latest to hit our desks in beauty, health and wellness. You won't find any #sponsored content here, just honest, relatable and independent advice. This week, Senior Lifestyle Writer Amy Clark road tested seven new foundations in seven days.
Fact: I always thought foundation wasn't for me.
Too cakey, I said. Covers my freckles, I said. Looks yellow. Smells funky. Goes crusty. Ghosts me after a few hours without so much as a reason why, I said.
But over the last month or so, new foundations have popped up everywhere. And after trying pretty much all of them, I am now eating my words and praying none of them ever leave me.
We asked a makeup artist to show us exactly how to use concealer under your eyes, check it out below. Post continues after video.
To make choosing a new foundation a touch easier, I decided to try and document seven of the latest foundations over a week.
Here's how that went.
*A few notes on application: I applied all of these foundations by dotting the product around my face and blending with a beauty blender. I also have some dryness over my nose, which has nothing to do with any of the foundations and everything to do with… my nose.