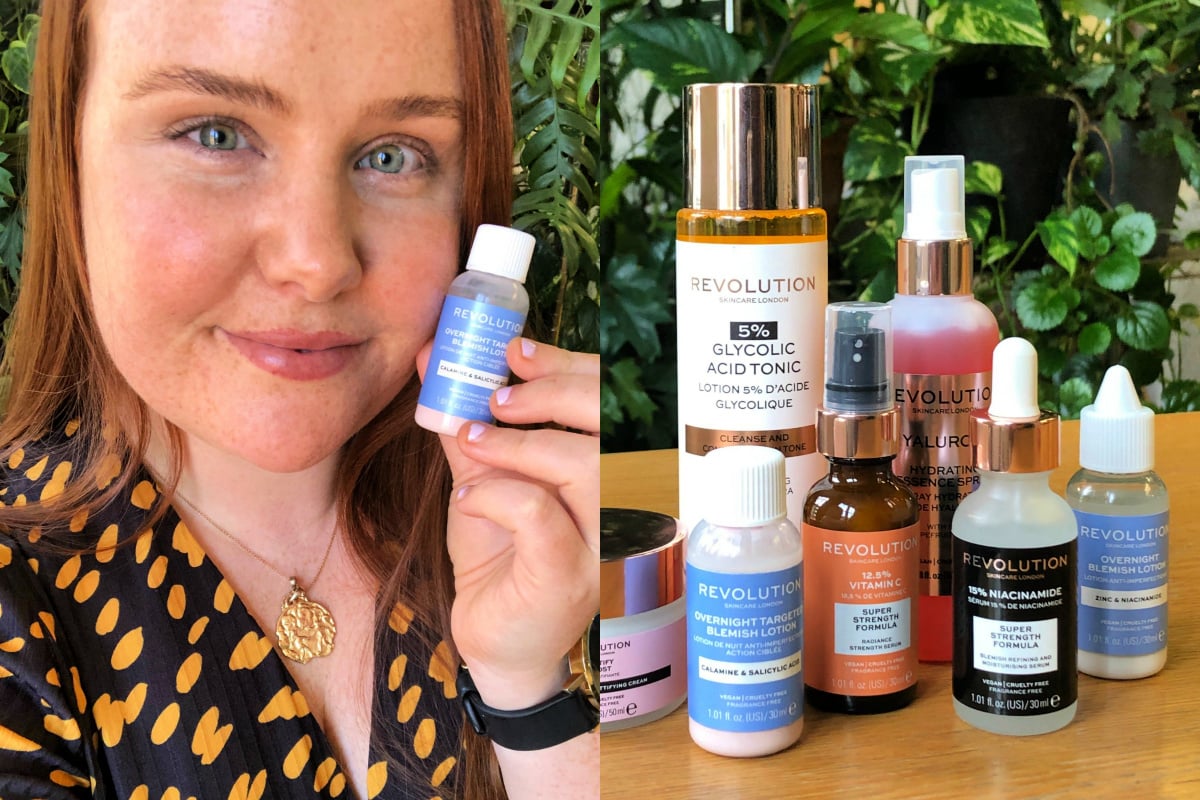 Mamamia's Tried and Tested series is your weekly review of the latest to hit our desks in beauty, health and wellness. You won't find any #sponsored content here, just honest, relatable and independent advice. This week, Senior Lifestyle Writer Amy Clark tried the new Revolution Skincare range.
Let's talk about budget skincare. Because who isn't looking for ways to save a few bucks? (Or many, many bucks.)
Yes, there are a lot of really expensive cleansers and moisturisers out there and some of them are even worth their price tags. But it's also true that more money doesn't always equal better quality products.
Side note – here are seven helpful skincare tips to try before bed! Post continues after video.
With this in mind, I've been road testing Revolution Skincare, a new affordable skincare range from UK brand Revolution Beauty.
If the brand sounds familiar, you might've seen Revolution Beauty on the shelves at your local Priceline or heard it talked about in the You Beauty Facebook group. After officially launching their makeup products in Australia in 2019, the brand now offers active skincare products that promise real results, all priced between $12 and $20.
It sounds too good to be true, so I put a bunch of their best-selling products on my face to find out which ones are worth elbowing someone out of the way for at the next Priceline beauty sale, and which ones aren't worth your precious coin.