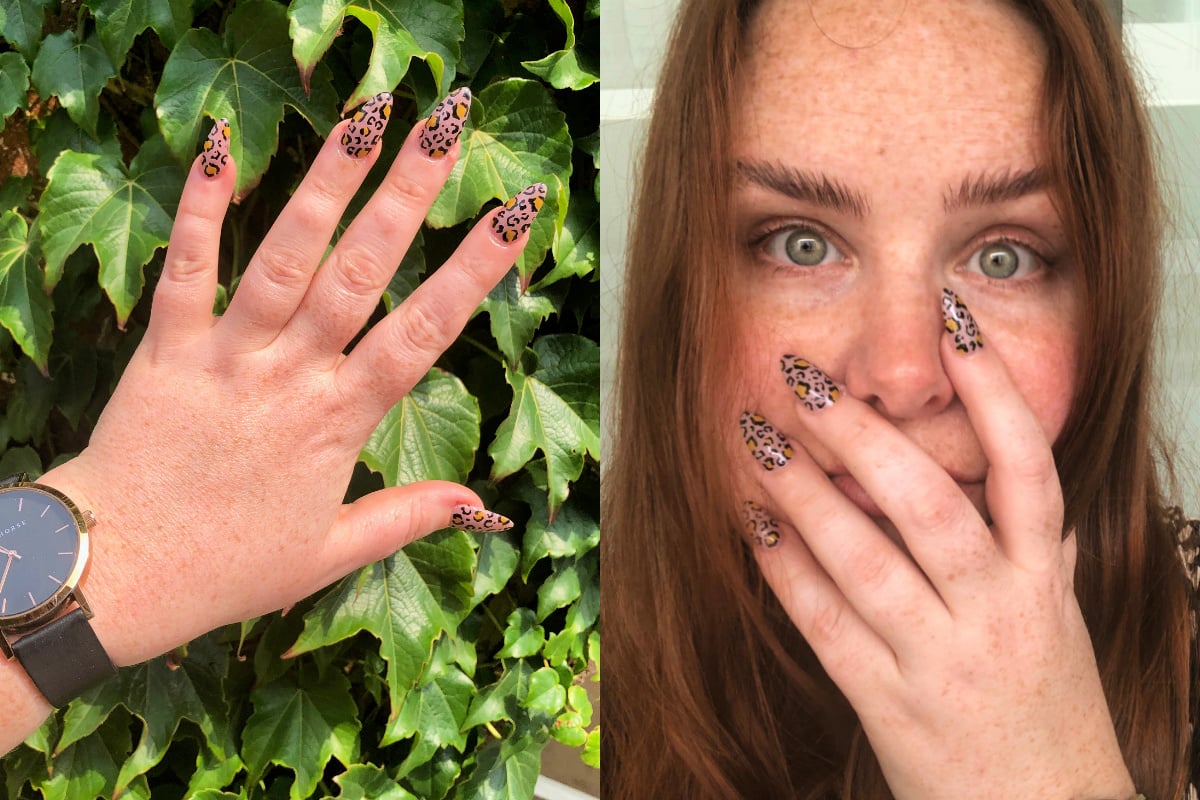 Mamamia's Tried and Tested series is your weekly review of the latest to hit our desks in beauty, health and wellness. You won't find any #sponsored content here, just honest, relatable and independent advice. This week, Senior Lifestyle Writer Amy Clark went from being a nail biter to having long, pointy "influencer" nails.
For my last Tried and Tested road test story of 2019 (don't worry, I'll be back ready to put my face and body on the line in 2020), I wanted to do something extreme.
So, I decided to get a really long, really pointy, really hectic manicure.
Side note – here's how to remove your own acrylic nails at home. Post continues after video.
You see, I've been a nail biter for as long as I can remember and often say I've got the worst hands on the planet. If you're a regular reader of Mamamia beauty stories, you'll recognise my short, scrappy, sore-looking nails from my product shots. Oh, and apparently my nails are so "bad", a complete stranger once told me in a Facebook comment featuring multiple vomit emojis that the very sight of them scarred her for life. (Yes, this really happened!!!)
For context, this is what my nails normally look like. Don't worry, they won't make you vomit but it's also not the chicest manicure around.