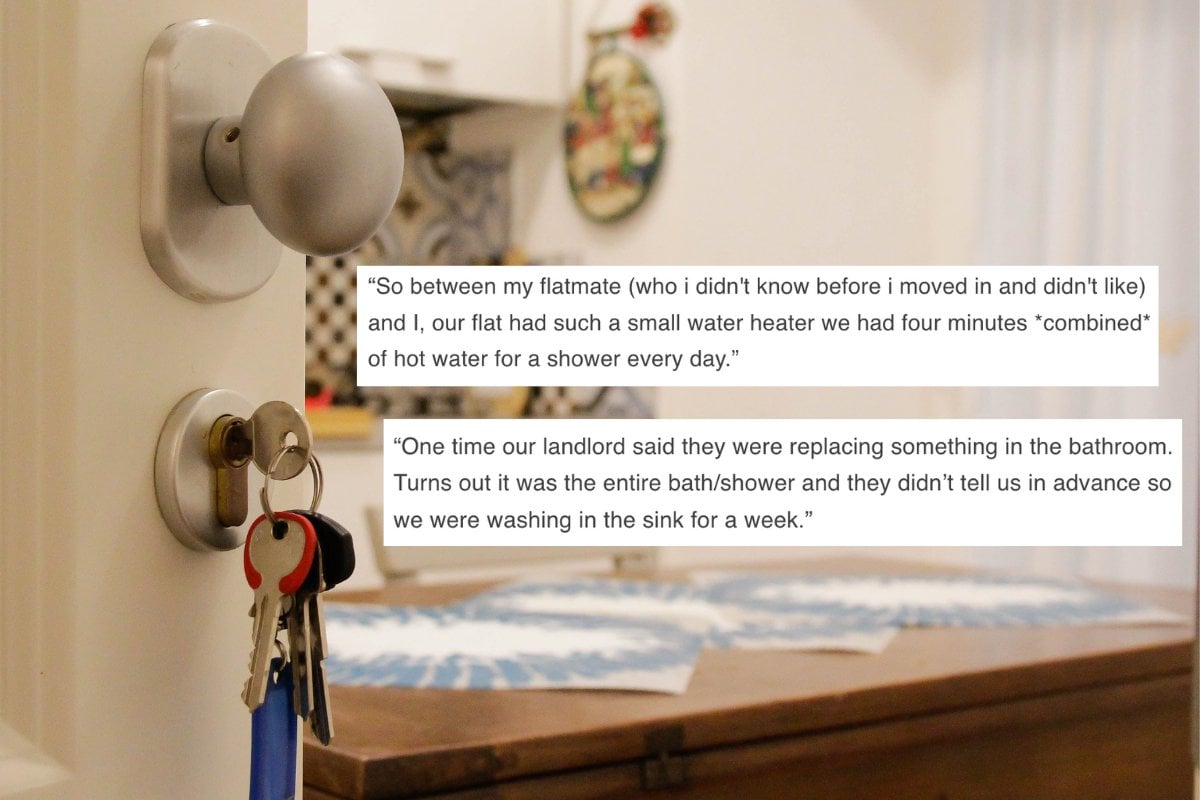 As a woman in her 20s I'm surrounded by stories involving the cost of living crisis, friends deciding whether to get a dog or not and my absolute favourite: rental horror stories.
I reel in excitement whenever I meet up with one of my friends and before even saying hello they start the conversation with "you wouldn't believe what happened this morning..."
While you're here, learn what real estate agents really mean when they say these words. Post continues after video.
I'm not going to lie, I do love having a laugh over a light-hearted misfortune and from sharing my own rental horror stories, I've noticed I'm not the only one.
So grab your popcorn because I've rounded up the most hectic stories from women who are renting that I can't stop thinking about.
Don't forget to flush.
It's only fair that I share my own horror story. When I was renting in Sydney's East, my apartment was situated on the ground floor of a very old building. I think my bedroom was also directly under the sewerage line. I could hear every single apartments bathroom from my bed as if someone was on the toilet next to me.