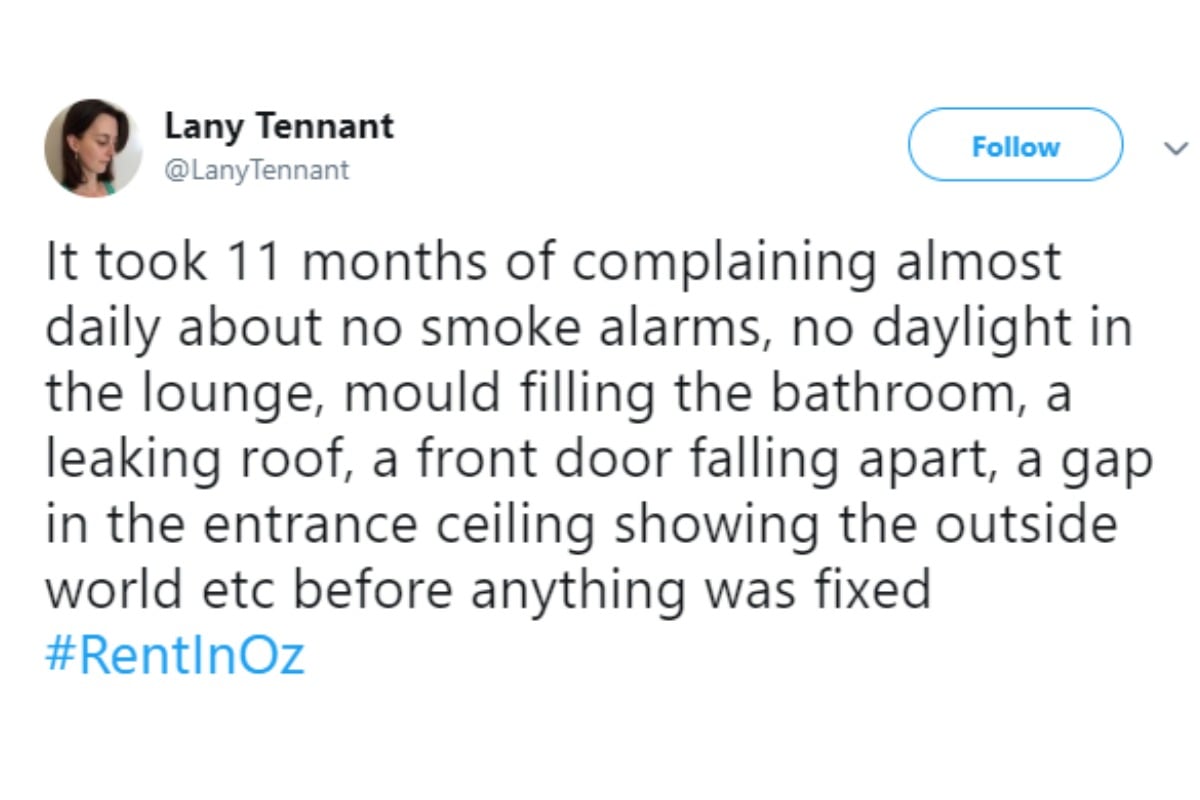 Anyone who's rented before probably has at least one rental horror story.
For me, I lived in an apartment that always had a… smell. The towel rack in the bathroom was broken and I would often cut my elbow on it. The carpets looked like a… crime scene. And after a particularly rainy period my whole apartment became covered in a thick mould.
And I was paying for this experience.
My story is not unusual. Last week, a new report found that 51 per cent of renters are living in a home that desperately needs repairs.
The report, called Disrupted: The consumer experience of renting in Australia, surveyed over 1500 Australians and was written by consumer group Choice, National Shelter, and the National Association of Tenants Organisations.
The report also found that renters fear they will be evicted or be faced with a rent increase if they ask for repairs.
In response, Australians are sharing their rental stories using the hashtag #RentInOz on Twitter.
There's some absolute doozies.
1.
My friend moved into a pretty new rental apartment in the Sydney's inner west – paying heaps – noisy construction in the next apartment (weren't told about that). And their sink fell out – it was only glued on!!! #rentinoz pic.twitter.com/WipzTqE7Gk

— Apples_80 (@racing_equality) December 5, 2018
2.
it rained indoors for several months. it was only once I got zapped from the light switch that they actually fixed the leak. they fixed it and left a great big hole through which the wind gets in, but at least there's no water and I haven't been electrocuted #rentinoz

— zirkont (@zirkont) December 4, 2018