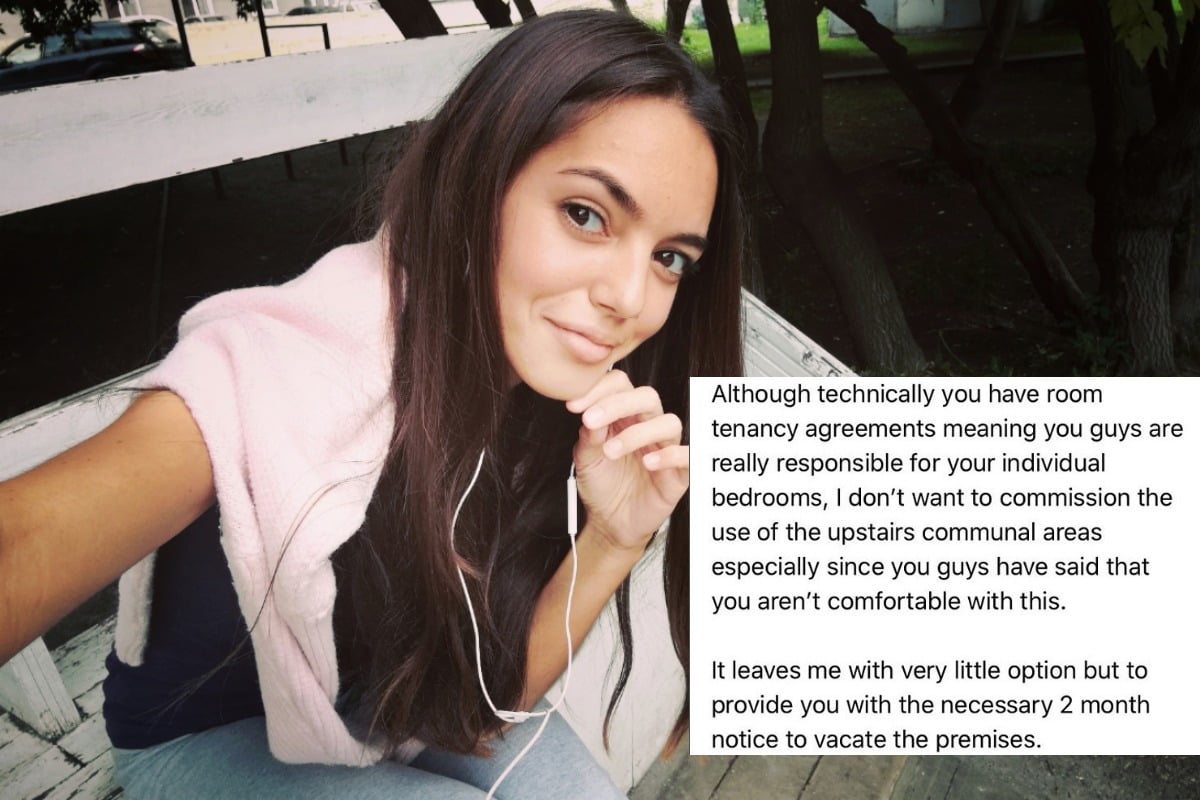 Anyone who's rented a home before has at least one landlord horror story.
From arriving completely unannounced to refusing to fix broken windows, we've all got a disturbing story to tell.
But to be honest, none of them top Steffy's landlord horror story.
Steffy, who lives in London, went viral on Twitter over the weekend after he shared that he was evicted from his upstairs flat because his landlord (who lives in the downstairs flat) wanted to use the entire property to host his 50th birthday party. (Yes, really.)
After Steffy told his landlord that he felt uncomfortable with him using the communal areas in his flat, the landlord said that he had "very little option" but to evict him. ¯\_(ツ)_/¯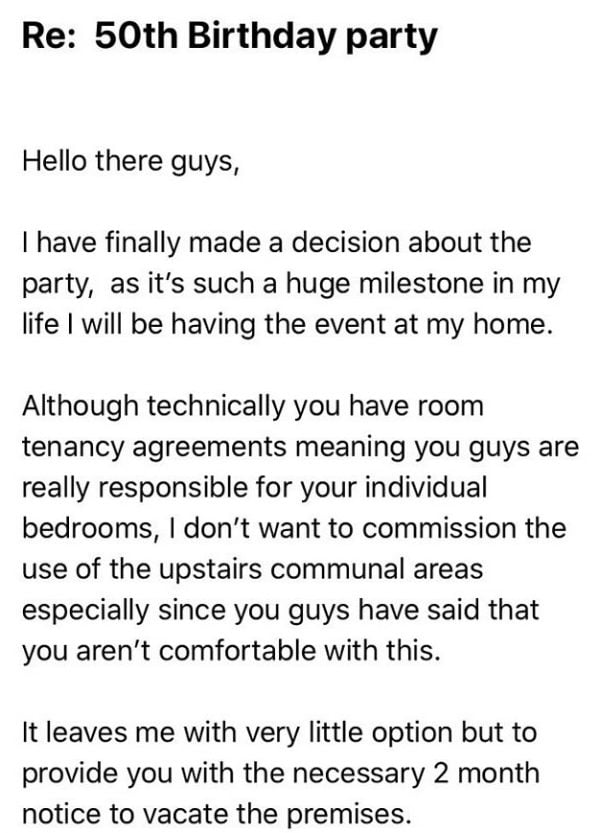 "My landlord served us notice because he wanted to have a party using the whole house," Steffy wrote on Twitter, responding to a tweet about renting in London.
"London landlords are the dregs of society," he added.
After reading Steffy's story, we decided to reach out to Mamamia readers about their landlord horror stories.
Here's what they shared:
Sarah
"I had a terrible one where the woman accused me of harassment and said she was afraid for her life because I kept asking her to fix our air conditioning. I was 19 at the time and had just moved to Sydney so I told her my dad had permission to be my proxy to communicate with her.
"She basically told me she was going to call the cops because she was in fear of her life because of my constant harassment. I sent her emails asking her when the air conditioning was going to be fixed because I was taught to always have a paper trail.
"Whenever I called her, she would yell down the phone at me that I was overstepping and thought I knew better than her and was an uppity little girl who should know her place."
Jane
"I found a decent-sized hole under the kitchen sink of our fifth-story Bondi apartment that went to the outside.
"The landlord refused to patch it up, so we just had to lean a board against it because they told us if we drilled into the wall, they'd keep our bond."