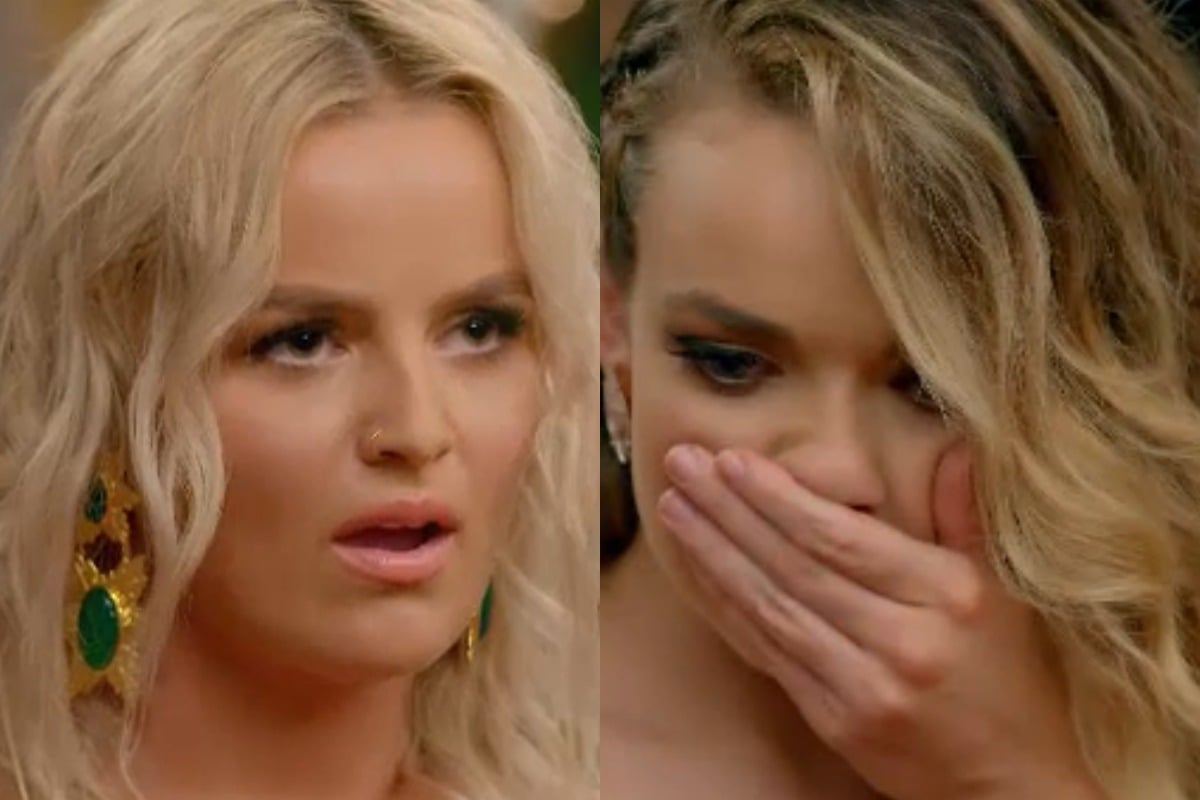 To catch up on all the Bachelor Australia 2019 recaps and gossip, check out Mamamia's recaps and visit our Bachelor hub page. Sign up to our "Mamamia Celebrity" newsletter for daily updates straight into your inbox, and join the conversation in our 'Bach Lols' Facebook group. We've got you covered. 
Hello.
Yes.
It's time for this week's edition of THROWIN' PEOPLE UNDER THE BUS.

We open on Osher excitedly whispering something about mathematics before throwing a date card on the table and disappearing in a cloud of smoke.
The date card is for a group date cause Matt needs to decide which sister wife to spare the humiliation of meeting her parents on national telly before… dumping her on national telly.
The women meet Osher and the nice young man with the glasses on what looks suspiciously like the lawn of the bachelor mansion.
They're introduced to Dr Nikki Goldstein who's a sexologist and Abbie is particularly excited because she wants to be one of those and yes sweetie, you do.
BUT WAIT.
Teenage Mutant Ninja Matt be back.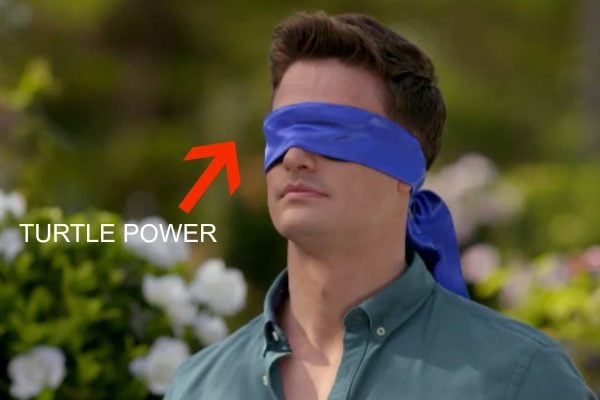 Their first challenge involves hugging Matt for 40 seconds to see whether they like it when their bits touch etc etc.