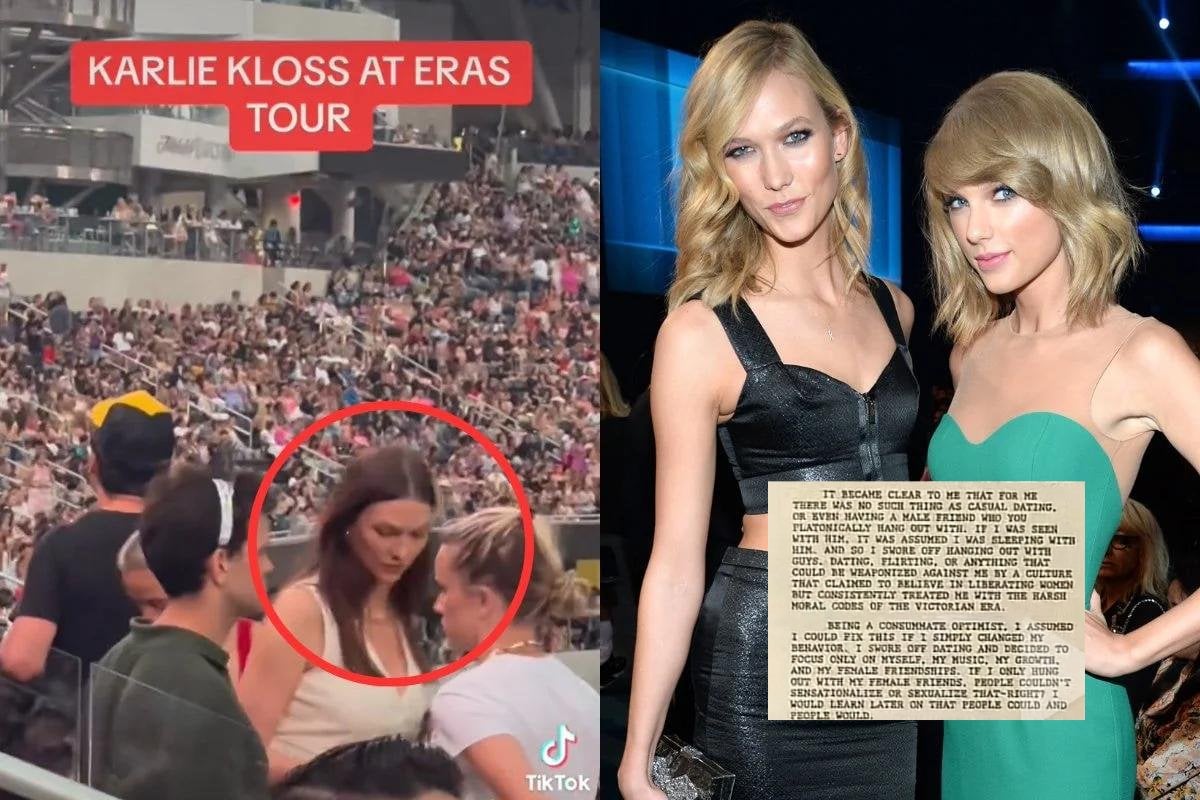 In 2014, Taylor Swift swore off dating.
It makes sense - she'd just come out of a relationship with Harry Styles that, as she puts it, felt like they were being hunted by cellphones. She'd moved to a new city. She'd grown her friendship group to something beyond her wildest, former geeky high schooler dreams.
But at the time, and probably still today in some capacity, 'dating' was a key part of Swift's public persona. And well, how could *she* not be dating? Then, speculation about her tightknit friendships, namely with Karlie Kloss, took off.
The prologue of Swift's fourth re-recording album, 1989 (Taylor's Version), released October 27, offers interesting perspective from Swift about this during the time the original 1989 was released, on the exact same day, nine years earlier.
"It became clear to me that for me there was no such thing as casual dating, or even having a male friend who you platonically hang out with. If I was seen with him, it was assumed I was sleeping with him," she wrote.
"Being a consummate optimist, I assumed I could fix this if I simply changed my behaviour. I swore off dating and decided to focus only on myself, my music, my growth, and my female friendships.
"If I only hung out with my female friends, people couldn't sensationalise or sexualise that, right? I would learn later on that people could and people would."
It is the most empathic response to a subculture of fans that have long 'shipped' her with Kloss, and occasionally other female friends such as Dianna Agron and Zoe Kravitz.