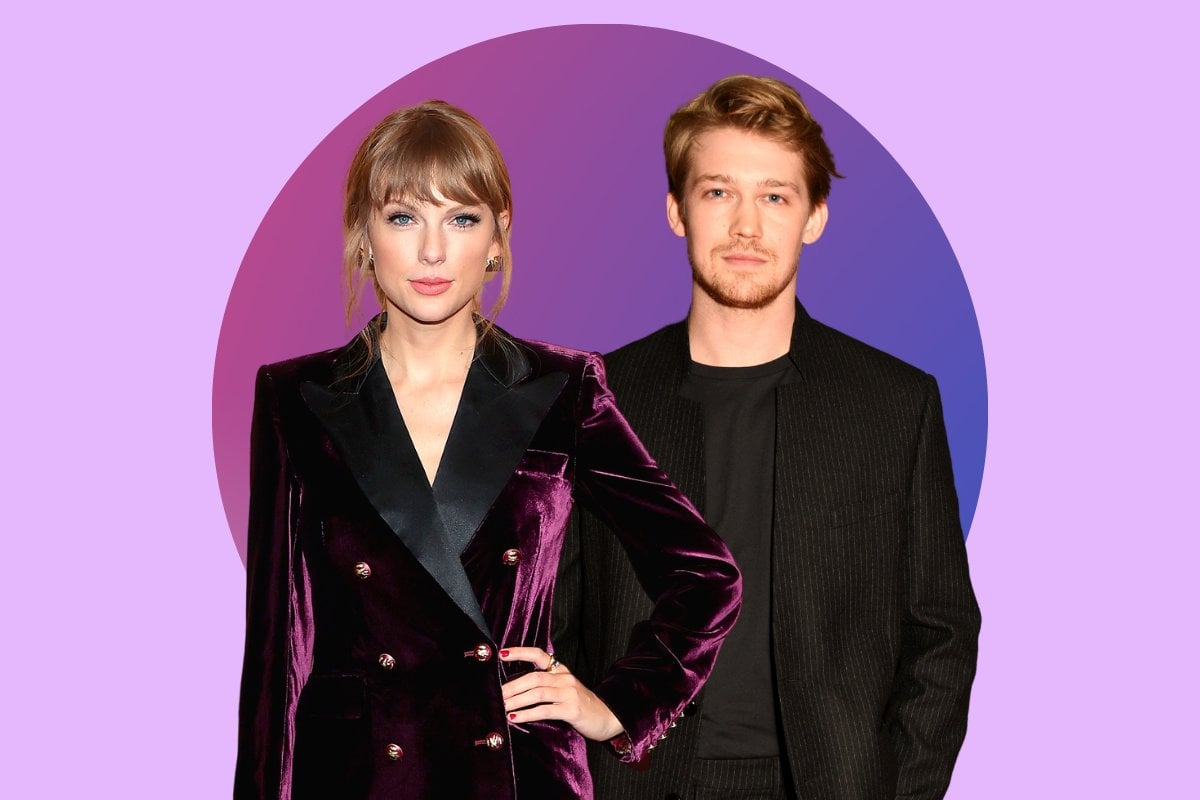 Joe Alwyn lives in the weirdest of paradoxes.
The man is, on one hand, an extremely low-key actor with several supporting roles under his belt and a new, exciting lead role in a buzzy TV show. 
What does the public know about him? Well, let's see. He's blonde, he's British, and he stars as the very grunty, frustratingly closed off Nick Conway in Prime Video's Conversations With Friends, the 12-part TV adaptation of Irish author Sally Rooney's debut novel.
Watch: The Conversations With Friends trailer. Post continues below video.
On the other hand, Joe Alwyn is dating one of the most famous women in the world. 
This means that for a subset of people, he's a household name. He has been for close to six years. These people know he likes rugby, that he's good at piano and once, he accidentally began performing something at home that would eventually see him win an Album of the Year Grammy. 
These people also know he worked at a yoghurt shop when he was younger, and that his brother has a blue wall. Such is the specificity of Taylor Swift lyrics.
Alwyn, 31, and Swift, 32, met in May 2016. While unconfirmed, the meeting most likely happened at that year's Met Gala. Swift was a co-chair and Alwyn was there, fresh faced and mostly unknown: his first film, where he played the title character in Ang Lee's Billy Lynn's Long Halftime Walk, hadn't even been released yet.
The timing of their meeting is important because it helps to explain exactly why we know so little about their relationship - besides what we have learned from the more than 20 songs that are absolutely about just that.
Between that first meeting and them officially becoming a couple in September that year, Swift's public persona was completely upended.