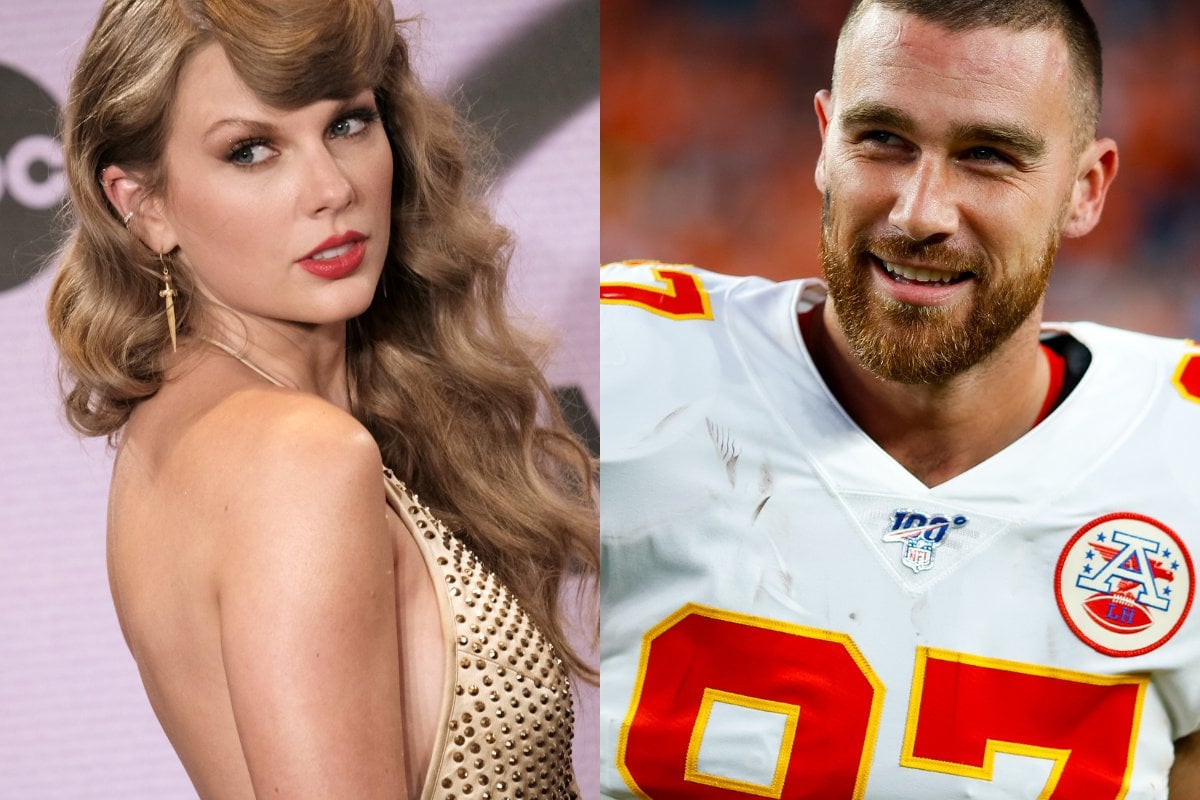 Ever since Taylor Swift and Joe Alwyn called time on their six-year relationship back in March, much speculation has been bubbling away about where her heart will go next. Of course, there was her rebound dalliance with controversial musician 1975 frontman Matty Healy in May, but for the most part, she has been living her best single life.
However, recently there have been whispers a'brewing after media outlets began reporting on a possible romance with NFL player Travis Kelce, especially after she attended his football game over the weekend.
But who is he? Here's everything we know about Travis Kelce and his rumoured relationship with Taylor Swift.
Who is Travis Kelce?
Travis Kelce is a professional NFL player who holds the position of 'tight end' in the Kansas City Chiefs team. The 33-year-old has been playing for the Chiefs since he was drafted in 2003 and is widely considered to be one of the best athletes in the league.
Born in Ohio, Travis' life has been decidedly football-centric having grown up playing in little league and high school teams. He then went on to accept a scholarship offer to attend the University of Cincinnati.
When it comes to his personal life, Travis previously dated journalist and social media influencer Kayla Nicole on and off for five years before the split in 2022.