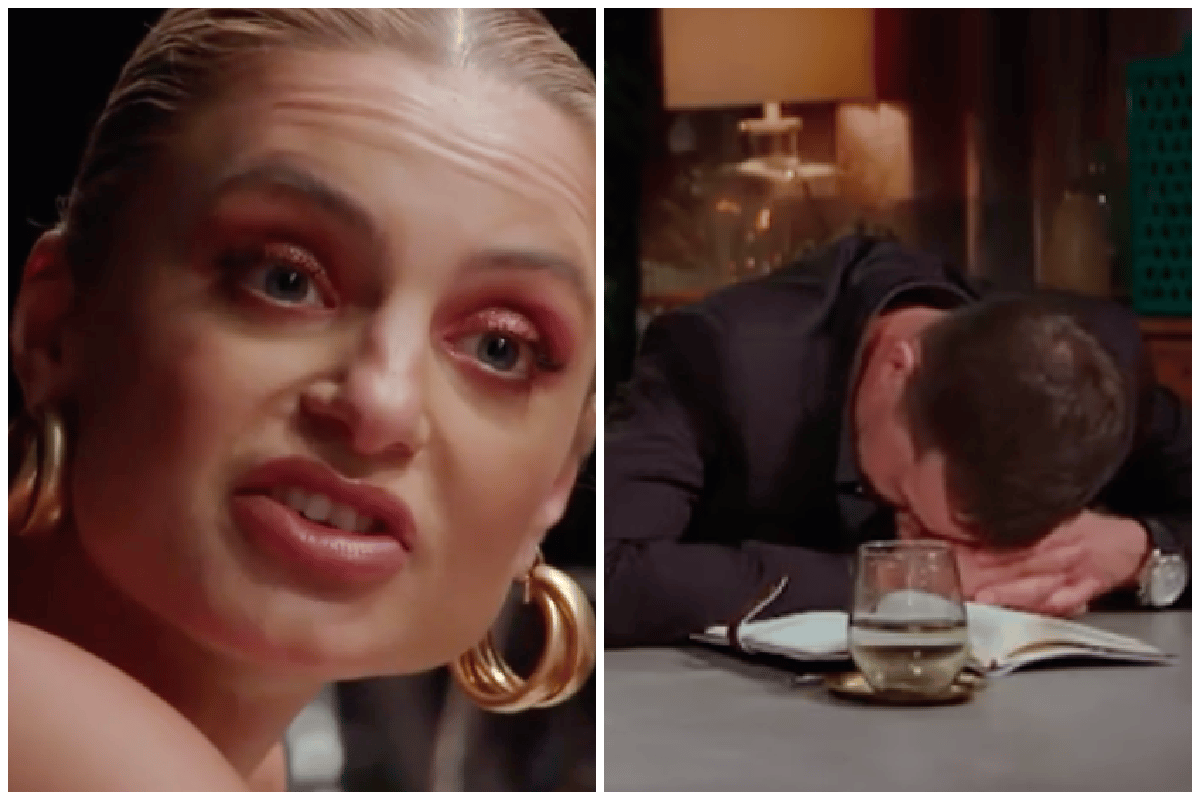 To catch up on all the MAFS 2022 recaps and gossip, visit our MAFS hub page.
It's the night of the dinner party and, as always, Sam is dressing her toddler, Al. 
She's wrangling him into a lovely onesie that's very soft on his sensitive skin, and look. Even when he drives her crazy, she can't hate him. Because he doesn't mean it.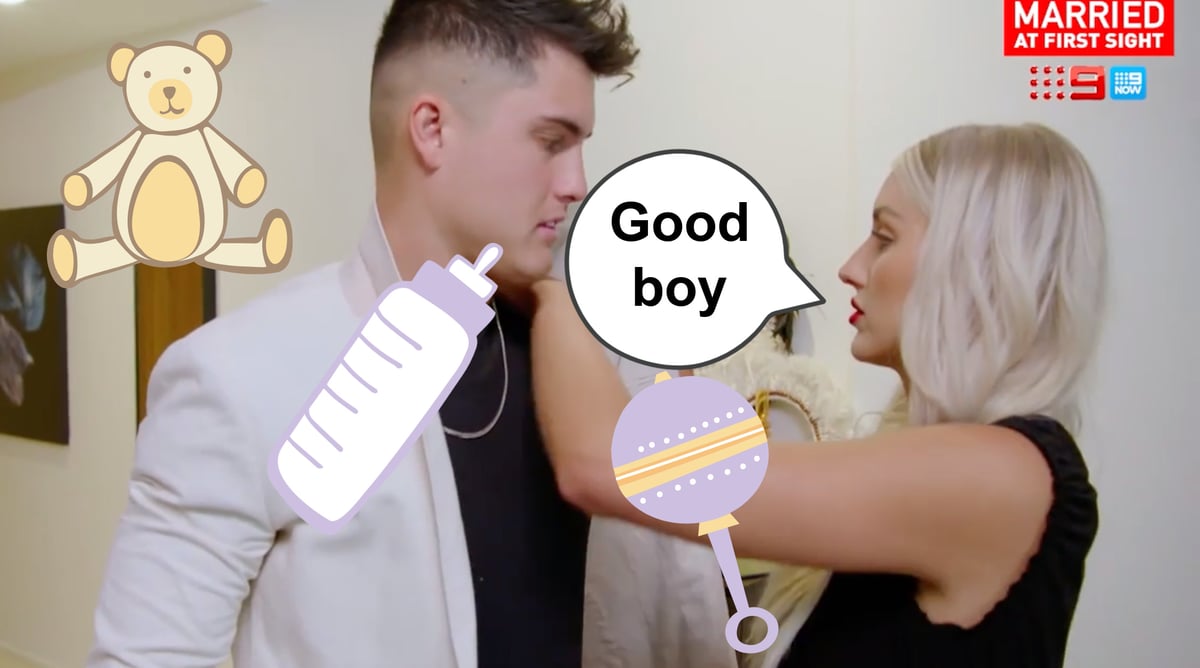 'Hold still.' Meanwhile, Dion and Carolina are no longer living in the same apartment and what we never would've guessed they seemed so good together. 
Dion is hoping for an apology from Carolina tonight, for the relentless insults she's directed at him from the moment they got married. But Dion, sweetie. That shan't be happening. 
Carolina, on the other hand, is telling the camera she has "very little in common" with Dion...
DON'T SAY IT DON'T SAY IT DON'T SAY IT.
... such as the fact that she likes to go to the gym and he doesn't.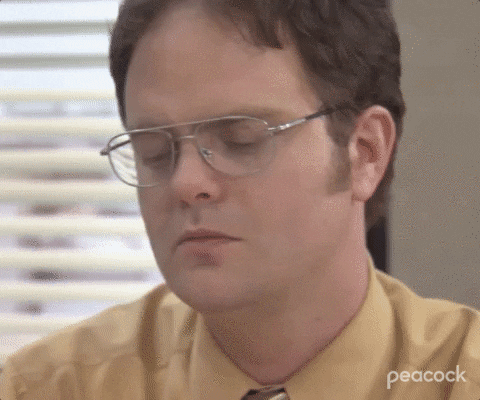 No sh*t.