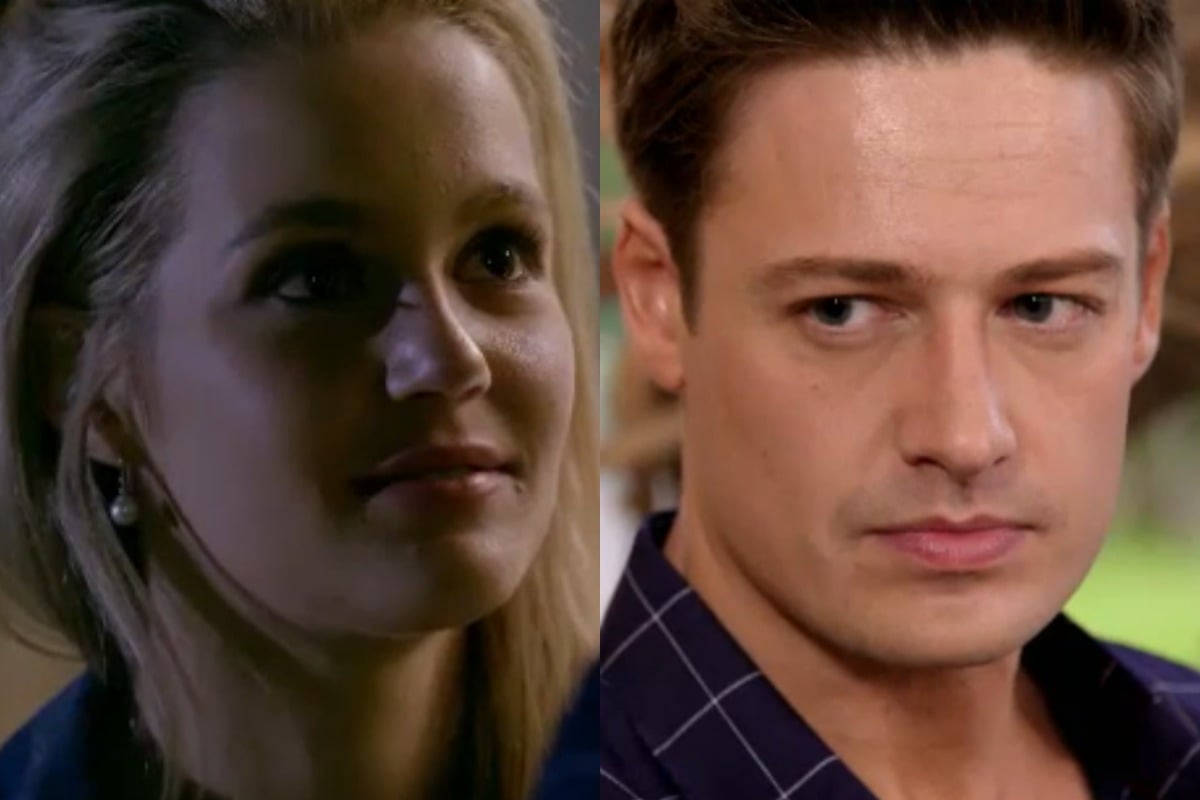 To catch up on all the Bachelor Australia 2019 recaps and gossip, check out Mamamia's recaps and visit our Bachelor hub page. Sign up to our "Mamamia Celebrity" newsletter for daily updates straight into your inbox, and join the conversation in our 'Bach Lols' Facebook group. We've got you covered. 
Sweet Jesus.
Here we go again.
We open on Matt having a pool think.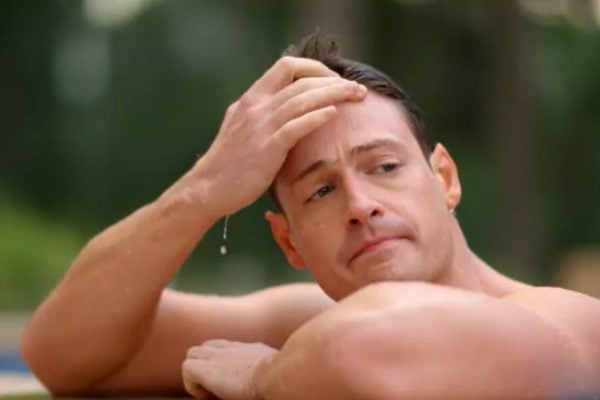 He then travels to Abbie's hometown of Brisbane to swim in another pool because bodies of water hold a special place in Oshie's heart.
While randomly standing ankle deep in a pool for approximately 4359045 minutes, Abbie tells Matt that it's "slippery" and also that her "nipples keep coming out". ¯\_(ツ)_/¯
After a pool pash, they sit on some pool loungers and pash while some massage therapists stand awkwardly behind them and Osher does a giggle from behind the palm tree.