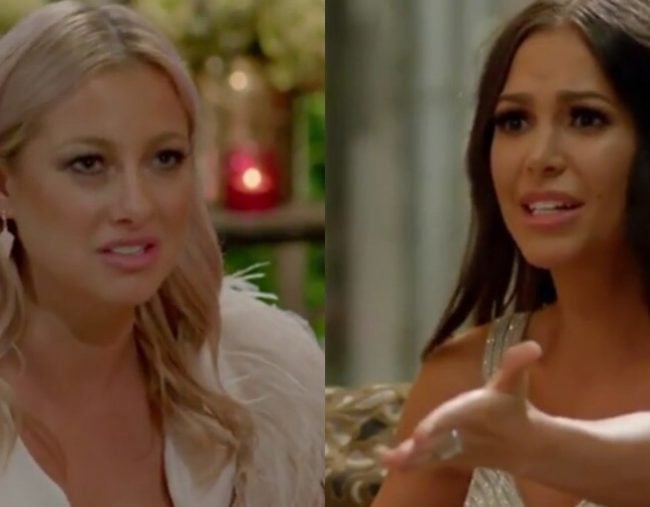 To keep up to date with The Honey Badger, AKA Nick Cummins, and all the best Bachelor 2018 news, cast and roses, check out our Bachelor hub. It's a blast.
SHHH.
SOMEONE'S GOING TO STORM OUT AND YES IT'S ALL WE'VE THOUGHT ABOUT FOR SIX FULL DAYS.
This is everything we've ever wanted so we need quiet – especially from Alisha who is always speaking just a little too loudly especially for inside.
She has found a date card, probably inside Osher's tightly clutched hand, before violently pushing him away and reading it out to all the girls.