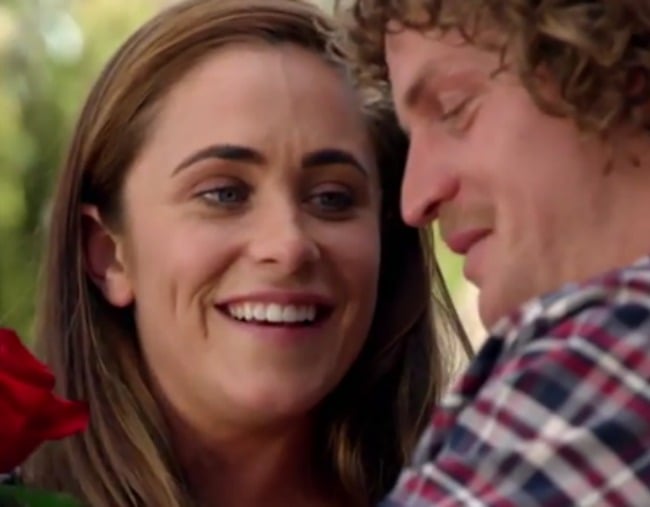 To keep up to date with The Honey Badger, AKA Nick Cummins, and all the best Bachelor 2018 news, cast and roses, check out our Bachelor hub. It's a blast.
We begin with a man who identifies as an animal explaining what makes for a good date and no sir you have precisely no idea.
So far Mr Badger's dates have consisted of him teaching different women how to do activities that don't exist, while they're dressed inappropriately because no one, least of all their shared boyfriend, gave them a heads up.
Ahead of today's date, Honey Badger roams around the inside of a hot air balloon, and casually says in regards to planning the day, "it's not rocket surgery".