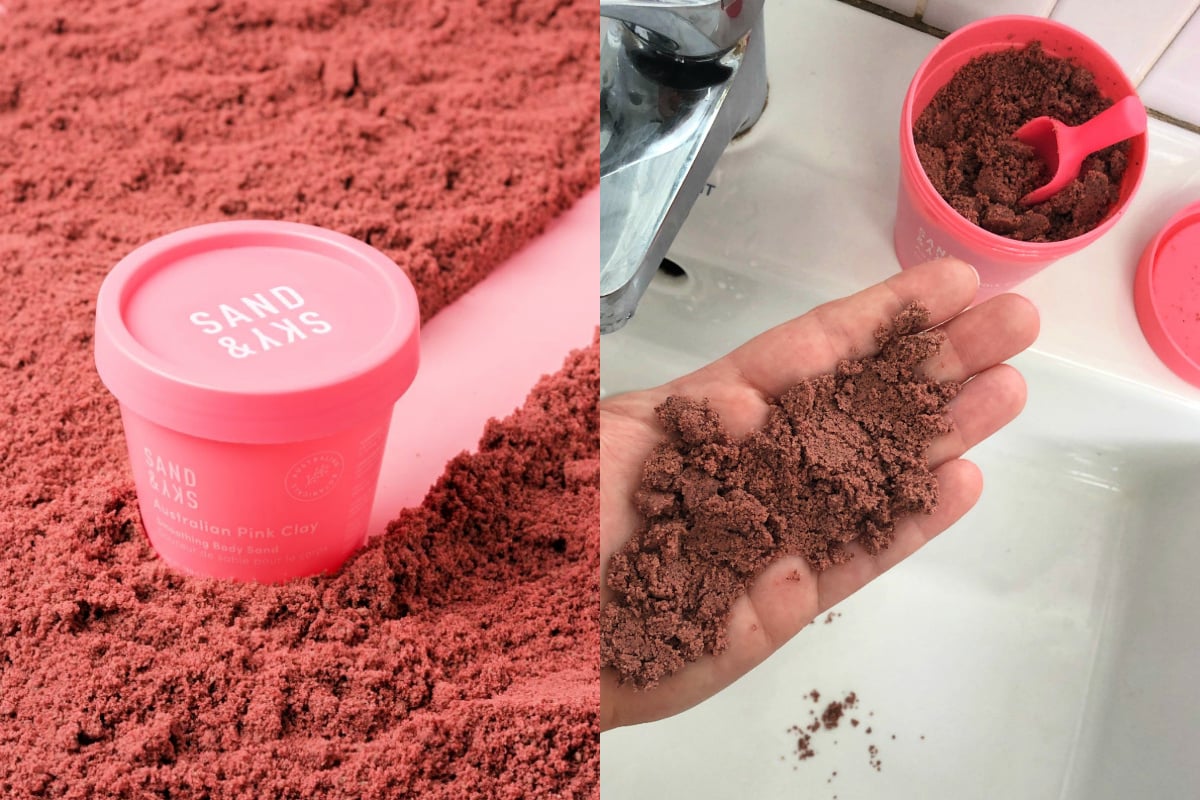 Mamamia's Tried and Tested series is your weekly review of the latest to hit our desks in beauty, health and wellness. You won't find any #sponsored content here, just honest, relatable and independent advice. This week, Senior Lifestyle Writer Amy Clark road-tested four new body products, including a body sand with a 10,000 person waitlist.
I'm calling it: In 2020, it's never been harder to know if a hyped beauty product on Instagram is actually legit or the result of a very clever marketing campaign.
A lot of the time, it's the latter and it's extremely frustrating. Because when you finally cave and buy the product that's been following you around on the internet, only for it to arrive on your doorstep and utterly disappoint you, I believe a small part of your soul dies and goes to Things I Never Should've Bought heaven.
Side note – here's how you can use your leftover coffee grinds at home to get smooth AF lips. Post continues after video.
But sometimes, just sometimes, a beauty product looks really bloody cool on the internet and does what it promises.
When Aussie brand Sand & Sky launched their new body product last week, I wondered if the 10,000 people who signed up to be on the website's waitlist were in for a rude shock.
Naturally, the sparkly 'body sand' sold out in less than 24 hours.
Why? I mean, take a look at the thing, would you?