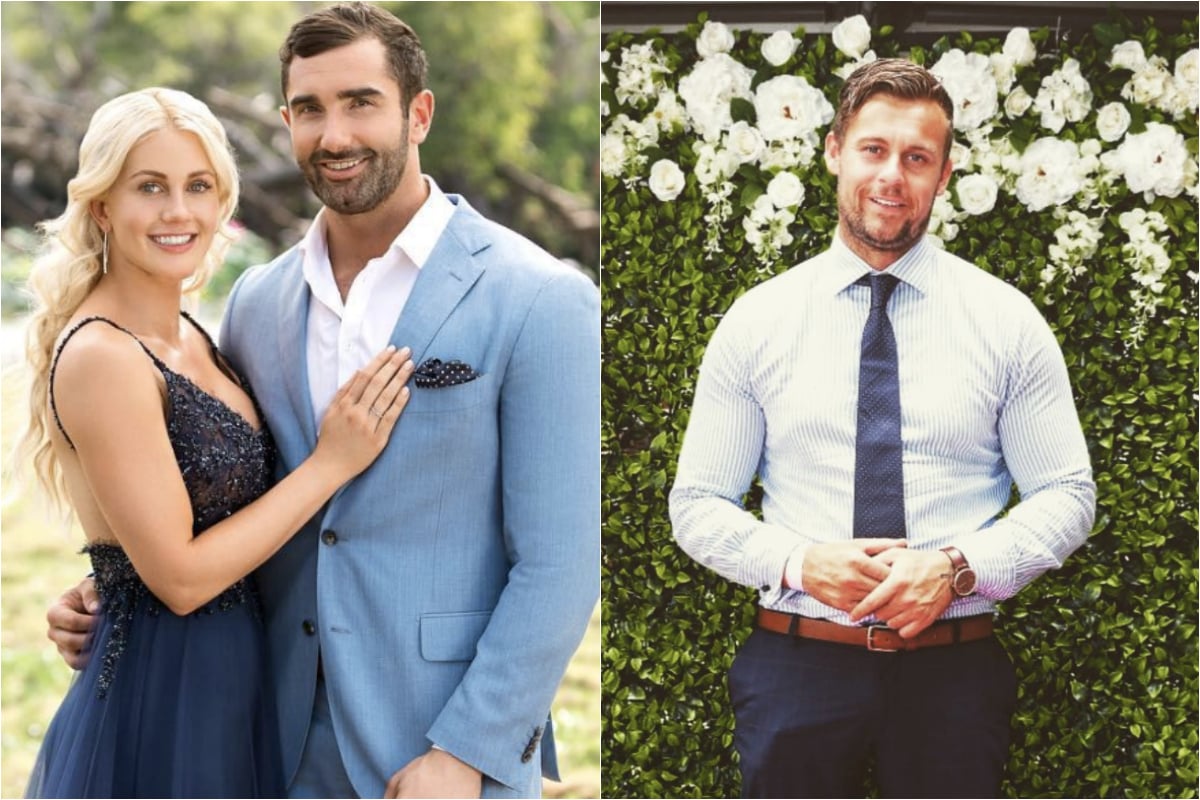 1.MAFS star Ryan Gallagher was rightly shutdown after posting a harsh comment about Ali Oetjen.
Australia collectively gave a sigh of relief last night as Ali Oetjen found love on our TV screens. For the most part, people were congratulating Ali on her new relationship, but not all were so nice.
Ryan Gallagher, former star on Married at First Sight, has received backlash online after making a nasty comment about Ali Oetjen following her finding love on The Bachelorette finale.
Commenting on an Instagram post shared by the Kyle and Jackie O show, Gallagher said: "Off to celebrate in the stairwell."
The comment was made in reference to claims made by The Bachelorette star's ex-boyfriend and immediate under fire, understandably, for it's unnecessary nature.
People were quick to call out Gallagher for the comment, with the best comment coming from winner of Matty J's season of The Bachelor, Laura Byrne, writing: "Wow. Such nastiness, just to stay relevant".
Buuuurrrnn.
Laura's comment received over 300 likes, and other's agreed, with another user adding, "What a horrible thing to say. Sad man. Get help ! This comment isn't funny."