This week, it was discovered that Melbourne police were posing as window washers at traffic intersections to catch drivers illegally using their phones. There was an outcry about 'invasion of privacy', but really, if you're doing something illegal in a public space, your privacy doesn't matter.
The cops handed out 38 fines that day – and yes, that's some revenue. But it's also 38 lives potentially saved. That is why they did it: to save lives.
And we only have ourselves to blame for them having to be sneaky, because with statistics like that, it's obvious We. Are. Just. Not. Getting. It.
That's despite 40 percent of fatalities in car accidents being caused by people using their mobile phones.
But I get it, because five years ago, my father was number 60 on the state's road death toll. His death was sudden, violent, and shocking. "Number 60" is an absolutely crap statistic, but I think of it every time I'm in the car. I don't touch my phone. I let people cut in front of me. I don't speed.
I realise not everyone has this a traumatic experience to keep them safe on the road – and that's why I'm going to share the intimate details of mine.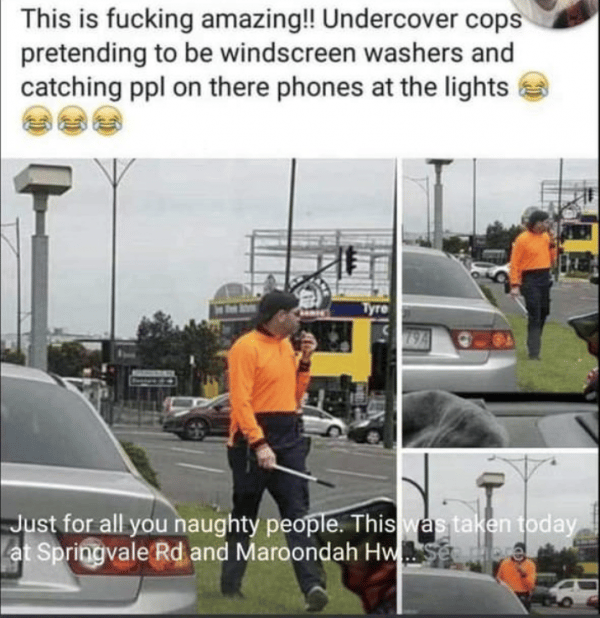 My beloved father, Number 60, had a medical episode when he was driving, entered an intersection, was hit by an oncoming vehicle, spun around 180 degrees, smashed into a building, then ricocheted back into the intersection.
He died at the scene. He was 66 years old.