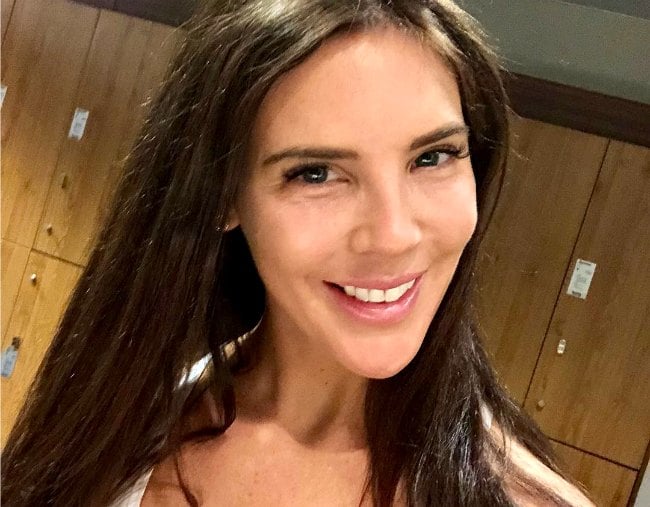 1. Fans are concerned for Tracey Jewel after her latest Instagram post.
Fans are worried for Married At First Sight star Tracey Jewel after she responded to cyber bullies on Instagram.
"You've won trolls. I give up," the 35-year-old wrote.
"You've ruined my life. You've involved my friends, family, clients and sponsors. I have lost everything because of your relentless hate. Hope you're happy, you've claimed another one."
Although some trolls left more awful comments on the post, other fans left messages of support for the author.
"Tracey… there are many of us who care. We respect that you are not a perfect human being," one follower wrote.
"I'm so sorry, Tracey. You don't deserve this. Please remember that you have fans who care so much about you," another follower commented.
Tracey and her partner Patrick Kedemos have been holidaying across Europe for three weeks.
Earlier this week, a 'source' reportedly told Daily Mail that Tracey had been 'left stranded' in Europe by her Kedemos, as the couple had split.
Tracey has not responded to the rumours.
2. Meghan Markle's sister sent her an especially cruel birthday message.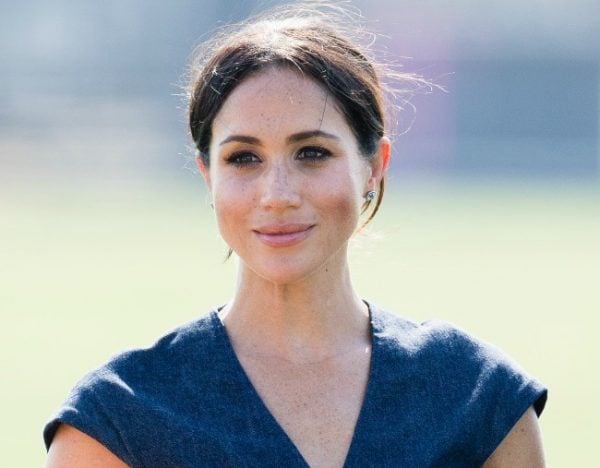 Samantha Markle has wished her half-sister Meghan Markle a happy birthday on Twitter, using the opportunity to take a swing at her Duchess sister.
"Happy Birthday Meg! It would be so lovely and appropriate of you to send DAD a BELATED birthday card for his July 18th @KensingtonRoyal Cheers!" she wrote.
Ouch.
Meghan's father Thomas has been heavily criticising Meghan and the British royal family is recent weeks and Samantha is no different.
The 53-year-old former actress is a big supporter of her father and she's been using Twitter to make snide comments about her royal sister.
In July, the 53-year-old former actress said on Twitter that she'd claim Meghan responsible if their dad died.
The Duchess of Sussex is celebrating her 37th birthday today.
She's expected to attend the wedding of Daisy Jenks and Charlie Van Staubenzee, one of her husband Prince Harry's closet friends.
3. Reese Witherspoon threw an ice-cream at Meryl Streep and we're pretty happy about it.
Oh Matt! No need to pray. I got her ! ???????? https://t.co/nMitvPXETc

— Reese Witherspoon (@RWitherspoon) August 1, 2018
Everyone loves a good Meryl Streep pop culture moment. Even better when Reese Witherspoon's involved.
Thankfully, the internet (Twitter) has blessed us with photos of the later throwing an ice cream cone at the former's head.
As much as we'd be shocked but secretly love it if this moment happened in real life, the images caught by paparazzi are in fact from the Oscar-winning pair on set filming the upcoming second season of Big Little Lies.
Earlier this year, we found out Meryl would be joining the already incredible cast of the acclaimed series to play Nicole Kidman's mother-in-law a.k.a Alexander Skarsgård's mum.
If these photos are anything to go by, she must be one heck of a woman to prompt Reese's character Madeline Martha Mackenzie to pelt her with a vanilla cone.
4. Here's your first glimpse of Tim Robards' acting debut on Neighbours.
Australia's first Bachelor Tim Robards has given us our first glimpse of his acting debut on Neighbours.
The newlywed who married his season one winner Anna Heinrich last month posted a photo from the set of the long-running soap TV show on Instagram.
Huddling for warmth on location with my @neighbours co-stars," the chiropractor and personal trainer-turned actor captioned his selfie with workmates April Rose Pengilly and Rebekah Elmaloglou.
"Grateful to have such a supportive team down here... you've all made me feel so welcome!"
Tim first announced he was joining the Neighbours cast in in July, but by all accounts, we won't see him back on the small screen until early October.
Darn.
5. Another Love Island Australia couple bites the dust.
It's possible that Love Island Australia should think about changing its name...
Shelby Mills and Dom Thomas from Love Island Australia have broken up, and there are a few reasons why we are upset by this news.
Shelby announced the breakup news on her Instagram account earlier today.
"Dom is an amazing guy and we do share such a great connection - I trust him with my life! I do appreciate everyone being so kind and all of the messages - but please know that Dom & I are no longer together, nor were we ever "official". We were purely just seeing how things went outside the villa," she said.
You can read the full story here.