A model, a footy player and a tradie walked onto an island. That's how the joke goes, right?
Unfortunately, this show is not a joke. This is a show that someone actually thought was a good idea to send to air. And for some strange, unknown reason, we legitimately cannot look away.
It's like Married At First Sight all over again, although somehow trashier. And more about finding a casual root than a life partner.
Luckily for you though, we've put together the wildest and weirdest moments from the first episode. Just in case you didn't catch it the first time.
Those… introductions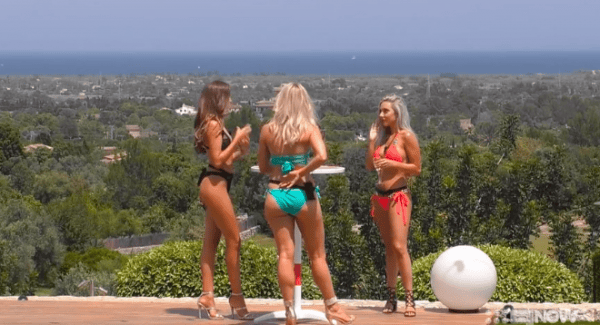 As the girls met each other there was just a lot of comments about boobs, butts and boats. Not so much, "what do you do for a living?" but more "are those real?" and "what cup size are you?".
Other notable comments included, but were not limited to, "YOU LOOK SO HOT" and "OH MY GOD YOU LOOK LIKE A MODEL" and "I LOVE YOUR BIKINI".
Prerequisites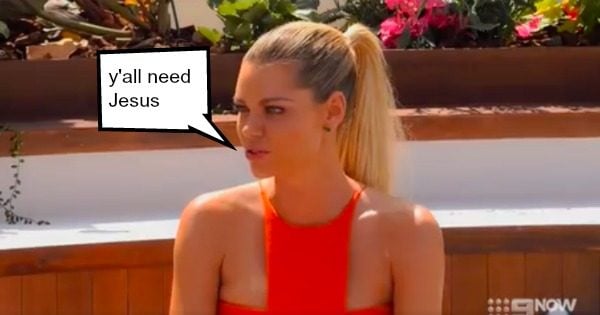 Once the compliments were over, the ladies got to discussing what they look for in a man.
"I don't want a toilet cleaner."
"I always like a tradie."
The consensus? Very tall. Dark. Attractive.
Groundbreaking.
Natasha shook things up a bit and said she wants someone who is "loyal, trustworthy" and "has a boat". Because of course.
This guy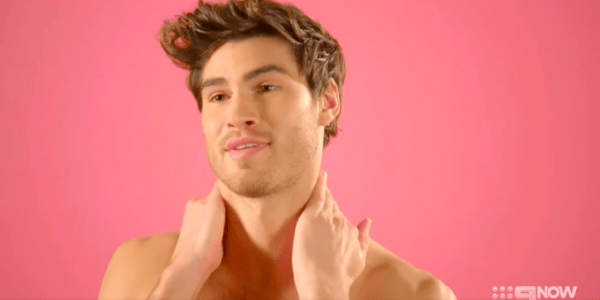 His name is Justin. He would like everyone to know that he is an international supermodel who parties with beautiful women "all over the world".
Everything that comes out of his mouth makes our tummies do a weird flippy thing. No, not butterflies. We're talking about that feeling right before you projectile vomit.
Did we mention he's a "kangatarian". Oh, yes.
You'll be shocked to know not a single woman stepped forward to pair up with Justin.
Our favourite quote from Justin in the pre-filming interviews? "I'm not going to hit [girls], but I'm not going to stand for bulls**t talk and drama."
Charming.
The selection process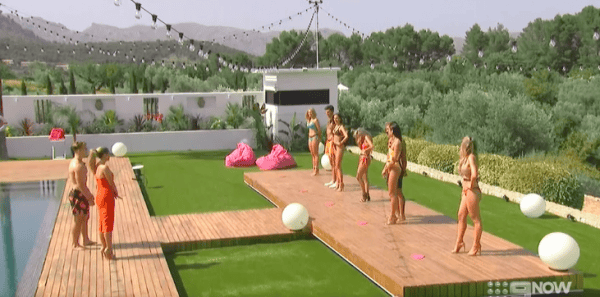 The selection process is like a child in a candy store. Except the child is a white man with an ego complex. And the candy is five bikini models.
As the men enter the Spanish villa, they share with us their most admirable characteristics.
"I have a medical condition, it's called a wandering eye."
Charlie wondered aloud that "girls think [he's] sleezy because he's a rugby player" and just moments later proves we are all wrong about him when he says "I'm looking to score off the field." SMOOTH.
Just when Charlie thought he had "scored" a fresh start in a villa on the other side of the world, Millie lets the other girls know that they went on a few dates back in Australia. Just in case anyone was interested.