A model, a footy player and a tradie walked onto an island. That's how the joke goes, right?
Unfortunately, this show is not a joke. This is a show that someone actually thought was a good idea to send to air. And for some strange, unknown reason, we legitimately cannot look away.
It's like Married At First Sight all over again, although somehow trashier. And more about finding a casual root than a life partner.
Luckily for you though, we've put together the wildest and weirdest moments from the first episode. Just in case you didn't catch it the first time.
Those… introductions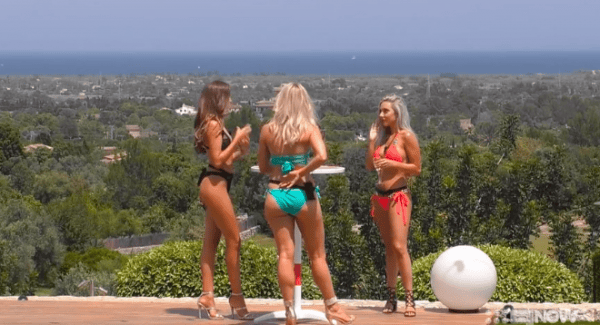 As the girls met each other there was just a lot of comments about boobs, butts and boats. Not so much, "what do you do for a living?" but more "are those real?" and "what cup size are you?".
Other notable comments included, but were not limited to, "YOU LOOK SO HOT" and "OH MY GOD YOU LOOK LIKE A MODEL" and "I LOVE YOUR BIKINI".
Prerequisites