With almost 250,000 Instagram followers and two successful businesses under her wing, social media is the basis of Sophie Cachia's career.
The mum-of-two from Melbourne originally built her following on her popular blog, The Young Mummy. From there, Sophie has amassed a following of women who love her for her no bullsh*t attitude.
But with a large social media following, comes trolls.
After sharing a video of herself posing in the mirror in a bikini this morning, Sophie found a Facebook post in a 'mums group' with multiple women ridiculing her Instagram story.
One woman wrote: "Did anyone see Sophie Cachia's Insta story this morning?! I used to loveeeeee her now she is like so self-obsessed."
Another commented: "I think good on anyone for having self-confidence but I think she's a little too vain".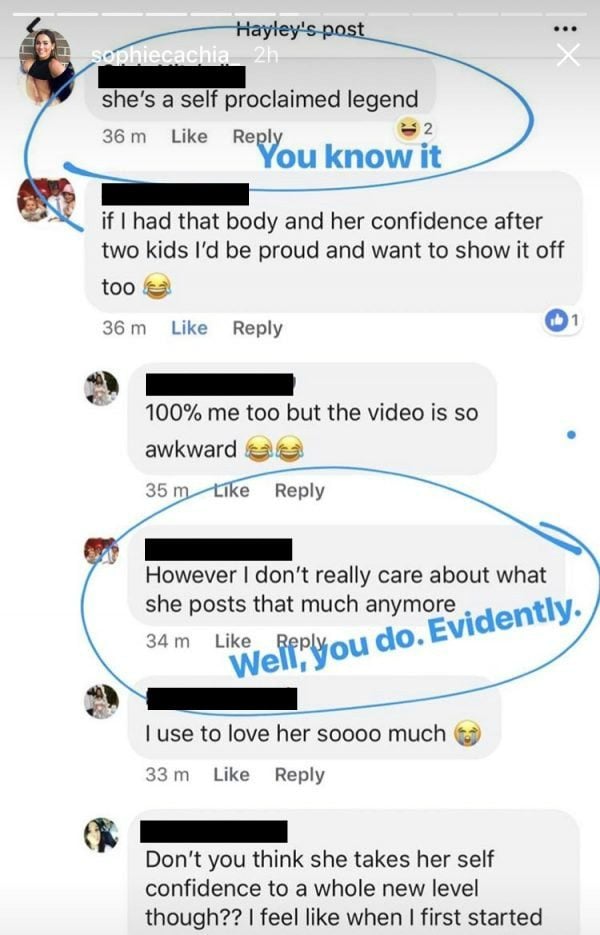 Sophie shared screenshots of the Facebook post to her Instagram story, responding: "To everyone who's messaged me to see if I'm okay – guys, I am more than fine. I am sitting on a holiday, with my hubby, with my book. I just wasn't in the mood to be f*cking spoken about like that today."
I never engage with trolls or critics like that anymore but at the end of the day, I just want to say I will never ever ever apologise for being a confident woman who is happy in her own skin and none of you should."
Right on.
Sophie concluded her rant in the best way possible – dancing in her bikini to Big Sean's I Don't F*ck With You.
Don't mess with Sophie Cachia.
Listen: Holly Wainwright and Mia Freedman discuss the enigma that is the modern 'Mummy Blogger'.