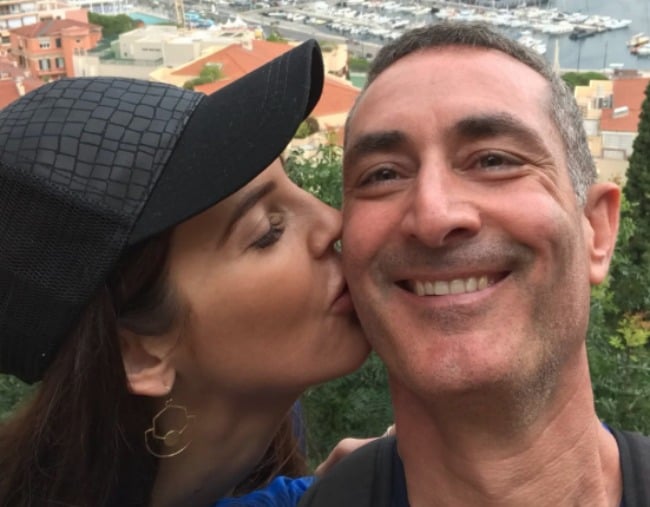 Married At First Sight star Tracey Jewel has been holidaying across Europe with her partner Patrick Kedemos for three weeks.
The pair who began dating in May have visited Italy, Spain and Germany – but for more than ten days, Patrick hasn't appeared on Tracey's Instagram.
Not only that, she also appears to have untagged her partner from couple shots she shared earlier in the overseas trip, leaving Tracey's followers a bit confused.
Over the weekend, the 35-year-old author posted a solo picture from Berlin, wearing a t-shirt with the words "the end" on it.
"Life certainly has been one hell of an adventure in the past 12 months," she captioned the post.
"Sometimes life doesn't go according to plan but there's always blessings and silver linings if you look for them… with endings always come new beginnings."
It's not just Tracey's Instagram providing clues that the couple may have parted ways, Patrick also hasn't posted a photo with Tracey since they were in the Vatican City on July 21.
This morning, a source told the Daily Mail Tracey had been 'left stranded' in Europe.
According to the source, Tracey and Patrick had a falling out shortly after arriving in Berlin, which led to the couple's split.
"Things reached breaking point on Saturday night when they had an almighty row with Tracey moving into a separate hotel room to calm down," the source reportedly told Daily Mail.
"Patrick officially ended things and Tracey was then left to arrange her own return travel back home to Australia."
Tracey has reportedly now turned to the Australian embassy for help getting home, as she hadn't taken any money with her on the trip.
"The last friends heard she'd filed a complaint with the police and [she was] waiting for the Australian embassy to open on Monday so she could figure out what to do."
Patrick and Tracey, who have previously dated, began dating again in May this year, three weeks after Tracey split with her MAFS co-star Sean Thomsen.
Before dating Thomsen, Jewel was 'married' to Dean Wells on the reality show before ending things with her TV husband in March.
Mamamia has reached out to Tracey Jewel for comment.
Want to be part of something BIG? Want to help make the world a better place for women and girls? Plus go in the chance to WIN $100? Take Mamamia's survey now!