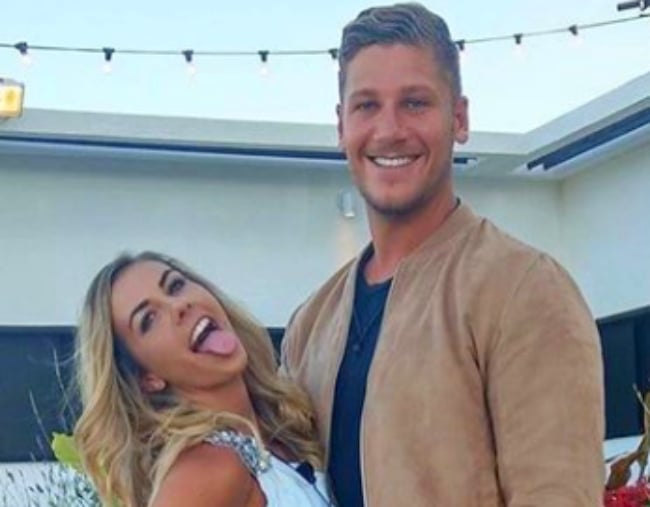 It's possible that Love Island Australia should think about changing its name…
Shelby Mills and Dom Thomas from Love Island Australia have broken up, and there are a few reasons why we are upset by this news.
Shelby announced the breakup news on her Instagram account earlier today.
"Dom is an amazing guy and we do share such a great connection – I trust him with my life! I do appreciate everyone being so kind and all of the messages – but please know that Dom & I are no longer together, nor were we ever "official". We were purely just seeing how things went outside the villa," she began.
"We still talk every day.. but him living in Sydney and me living on the Gold Coast just isn't working with our busy lives at the moment. We honestly wish the best for each other and who knows what will happen in the future! Thanks to everyone who supported us – we love you guys," she finished the post.
She also addressed the viral video of Cassidy and Dom in the post.
"REAL TALK: So everyone has been blowing up about Cass & Dom and how it's inappropriate. Firstly – Cass is one of my best friends and despite everything that happened on the show, is a genuine good chick who does not have a bad bone in her body," she said.
Dom also posted a response, sharing a devastating announcement of his own to Instagram this afternoon.
"Hi everyone! Just posting an update on Shelby and I. We have decided that we are best off as friends. This is something we had both recently discussed and agreed upon and is not a sudden decision," he began the post.
"We are very close friends and will continue to talk to each other. Unfortunately with the distance and our busy schedules it is difficult for anything to progress further with us."
"Shelby is a beautiful girl for whom I have a lot of respect for and our time together both in and out of the villa was amazing.
I would especially like to thank you all for the support," he finished the post.
We really thought they were in this for the long run.
We will miss you #domshell.