To catch up on all things royal family, make sure you check out out Royal Hub. We've got you completely covered.
Meghan Markle is celebrating her 37th birthday on Saturday, and as it turns out, the date is extra special for the Queen.
August 4 also happens to be the birthday with another famous royal: Queen Elizabeth, The Queen Mother.
The mother of Queen Elizabeth II, Elizabeth Angela Marguerite Bowes-Lyon, was born on the August 4, 1900 and lived to the age of 101, before passing away on the March 30, 2002.
Throughout her lifetime, the Queen Mother was known as the beloved matriarch of the British royal family, and was the mother to Princess Margaret and Queen Elizabeth II.
She ascended the throne as Queen Consort with her husband, King George VI on December 11, 1936, after her brother-in-law Prince Edward abdicated the throne in light of his marriage to American divorcee and socialite Wallis Simpson in 1937.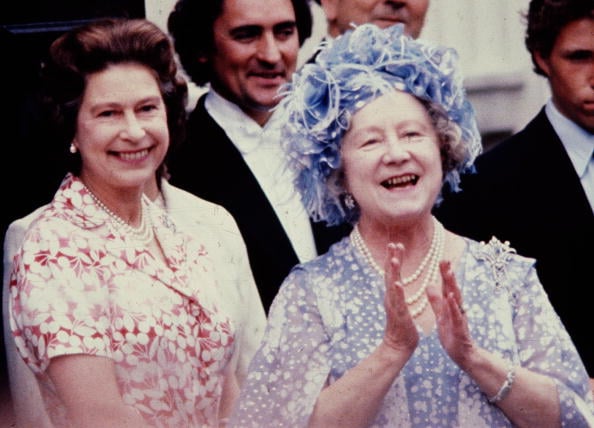 A significant portion of the Queen Mother's reign occurred during WWII (1939-45), and in this time she was a symbol of stoicism and hope for the British people.
Notably, she was celebrated for her decision to remain in England during the bombings and air raids, despite suggestions that she should evacuate to North America or Canada with her two daughters.
According to the royal family website, she famously said: "The children won't go without me. I won't leave the King. And the King will never leave."
The Queen was also in Buckingham Palace the day it was bombed by the German forces in September 1940, but hours after, she was seen visiting London's east end, which was some of the most badly-affected areas.