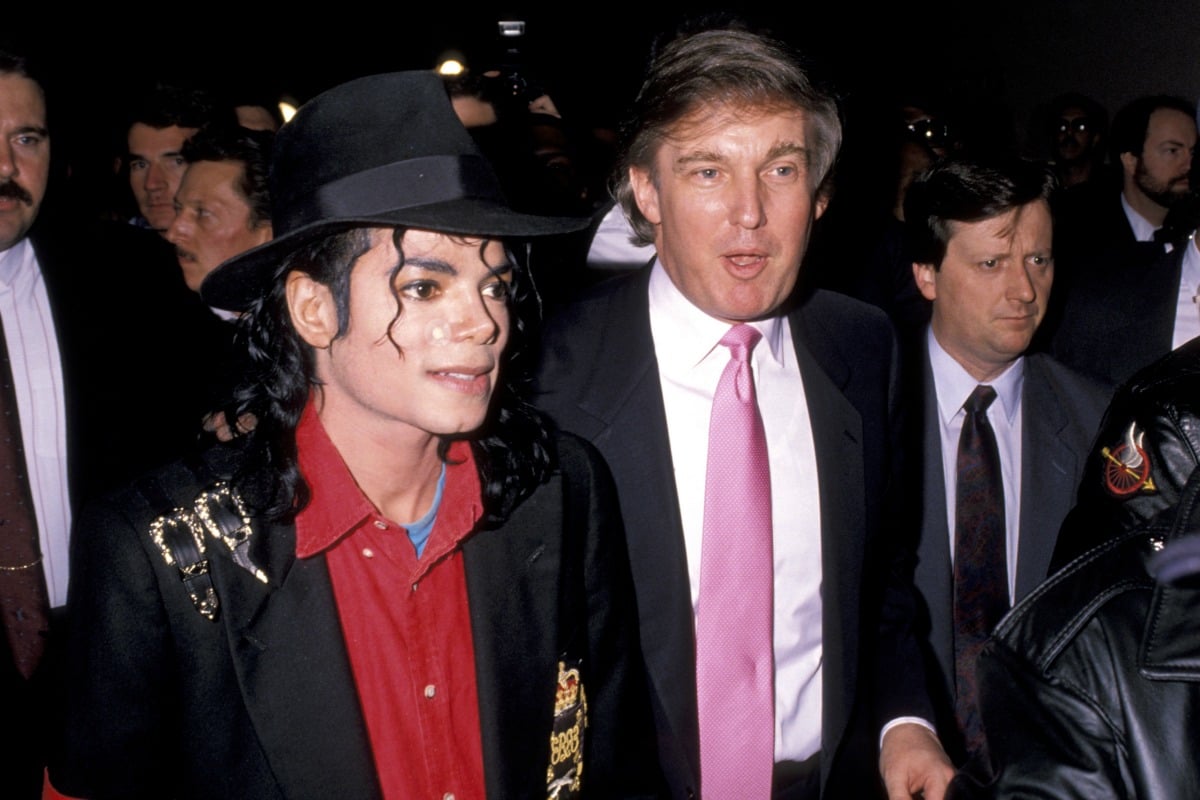 Warning: This post features details of child sexual abuse that could be triggering for some readers.
Fans and celebrity friends of Michael Jackson have been left reeling following the release of controversial documentary Leaving Neverland.
In the four-hour, two-part film, which will air in Australia this Friday night, choreographer Wade Robson, 36, and James Safechuck, 42, explicitly detail claims about the horrors Michael Jackson allegedly inflicted on them in mid-to-late 1980s. From allegations of psychological grooming, to sleepovers at the singer's famous Neverland ranch and years of sexual attacks.
Despite previously defending Jackson (many times), one voice which has not entered the current conversation is that of US President Donald Trump.
The Quicky, Mamamia's daily news podcast, discusses Leaving Neverland. Post continues after audio.
In 2019, a friendship between the late music icon and current president seems unlikely, but the pair shared a close relationship that began in the 1980s, Vulture reported.
In the past Trump has been extremely open about his friendship with Jackson and was happy to talk about it whenever possible, so his failure to speak this week has been a noticeable change.
(Of course, Trump has been having a rough few weeks himself following Michael Cohen's testimony and his failed summit with North Korean leader Kim Jong Un, so maybe he's been preoccupied).
As two of the USA's most high profile, rich and famous people in the '80s and '90s, the pair moved in similar circles.
Trump was also one of Jackson's most recognisable defenders after the singer was accused of child sexual abuse in two separate cases in 1993 and 2003.
Following Jackson's death in 2009, Trump – who was at the height of his Apprentice fame – continued to defend him, telling Larry King he was "certain" that Jackson was not a child molester.
Trump also spoke about spending time together at Trump's Mar-a-Lago resort in Florida.
"He was a terrific guy, he was a wonderful guy," Trump said.
"@michaeljackson: #FriendlyFriday Michael Jackson with Donald Trump. pic.twitter.com/K4exeDeX1Z" Michael was very misunderstood – a great talent

— Donald J. Trump (@realDonaldTrump) April 11, 2015