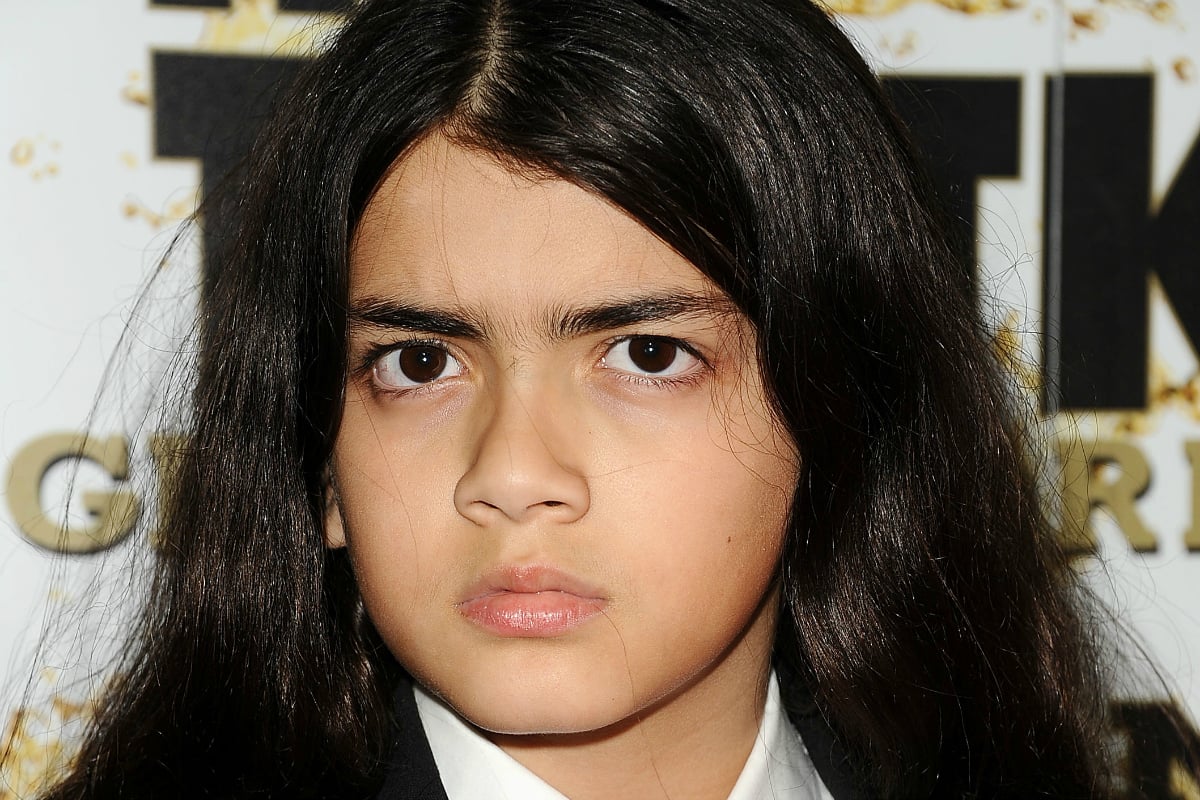 Since the death of his father in 2009, Blanket Jackson has lived a quiet life.
According to The Sun, the 17-year-old has been shielded from the outside world by the Jackson Estate, being raised by his 88-year-old grandmother Katherine in their Calabasas, California mansion.
He has reportedly been cut off from his childhood friends, and his older sister Paris has openly shown concern that her younger brother has been left to his own devices in the mansion, eating snickers and cereal for dinner.
Things have only gotten worse for Blanket since Leaving Neverland premiered last week.
Michael Jackson's 40-year-old nephew, Taj, has revealed that family are concerned for Blanket after the teenager completely stopped speaking following the documentary's premiere.
"Biji is the most talkative kid at school and he isn't talking anymore. We're all worried about him," Taj said in an interview with Victoria Derbyshire's TV show.
Speaking to The Sun, Michael Jackson's former friend Mark Lester explained that the school student is being shielded from the outside world, expressing that "to keep him isolated is not right".
According to News.com.au, the heir to the Jackson fortune attends a private school, and enjoys martial arts and playing video games. After being bullied for his nickname "Blanket", he now wishes to be addressed as "Biji".
While the teenager has been off the radar since the death of his father in 2009, he is well-known as the baby Michael Jackson held over a balcony in Berlin in 2002.