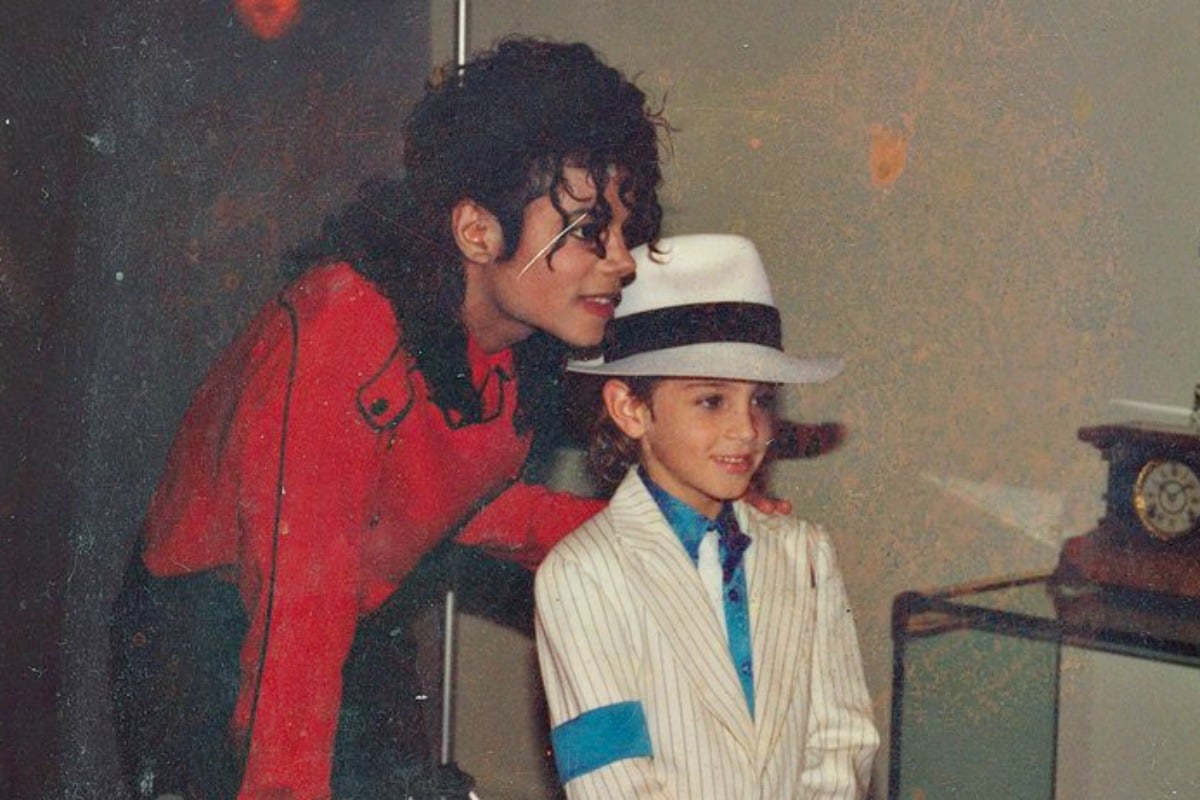 Every detail of Michael Jackson's alleged abuse of two young boys in Leaving Neverland is shocking in its specifics. Every minute of the four-hour, two-part film is confronting.
In the documentary, available now on 10 Play, choreographer Wade Robson, 36, and James "Jimmy" Safechuck, 42, explicitly detail claims about the horrors Michael Jackson allegedly inflicted on them in the mid-to-late 1980s.
With Jackson's sexual abuse of children long suspected – though never taken as seriously as it is now – it was the emotional manipulation and psychological grooming of these young boys that was so disturbing.
For both of these young boys, the documentary posits that Michael Jackson groomed them, and their families, for months before the sexual abuse, that then went on for years, began.
Befriending the young boys
Michael Jackson, the world's most famous pop star, was Wade and Jimmy's hero. At a time when Michael Jackson was at the height of his career, for both of the young aspiring entertainers, meeting the King of Pop was their dream.
For five-year-old Australian boy Wade Robson, he met Michael Jackson when he won a nation-wide dance competition inspired by the pop star's signature moves. The singer then asked the little boy to go up on stage with him at a concert soon after to dance with him.  Not long after, Michael invited Wade and his family up to his hotel suite.
Wade explains that he couldn't believe that he was actually becoming friends with the star he had seen on TV for so long.
Michael would gift Wade with toys and share with him unreleased music, all in an effort to gain the innocent five-year-old's trust.
The Quicky, Mamamia's daily news podcast, discusses Leaving Neverland. Post continues after audio.
For Jimmy Safechuck, he met Michael Jackson on the set of a Pepsi commercial in which they both starred. On set, Jackson invited Safechuck into his trailer while his mother remained outside.
After the commercial aired, Jackson would phone Safechuck's mum asking to talk to her son. When Jimmy told the singer that his friends at school said Jackson was weird, the singer responded: "Don't listen to what anybody says. You know me. You know I'm not weird."
Safechuck's mum explained it was those phone calls that started their relationship.
Gaining trust of the family
Michael Jackson's grooming of these young boys involved earning the trust of the boys' parents. Not only did he gain their trust, but he rewarded them for their confidence in him by paying for holidays.
Safechuck's mum, Stephanie, explains that Michael showed a great level of vulnerability to her, sharing his loneliness and making it clear he "didn't have any friends".