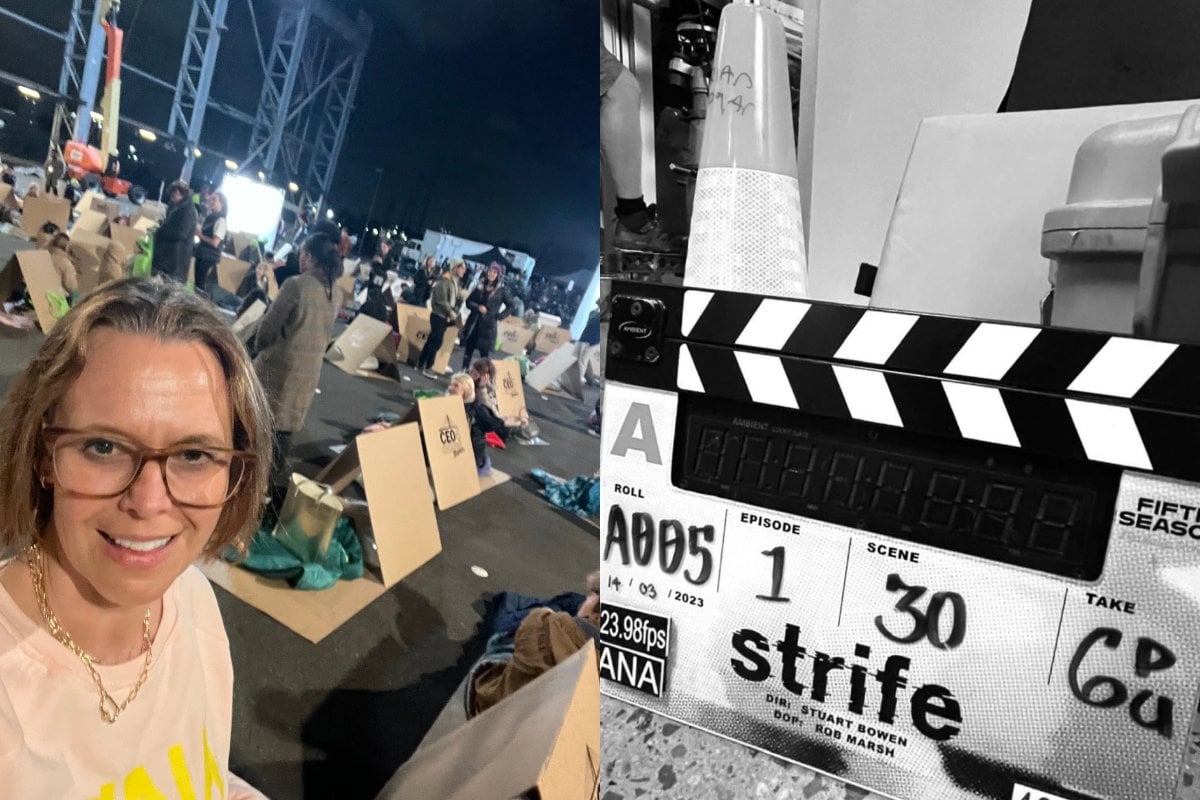 What is the Strife TV show about?
Strife on BINGE follows the story of Evelyn Jones (played by Asher Keddie), a modern, flawed woman and publisher on her journey from lounge room blogger to powerhouse in women's media.
Is Strife based on your life? Will someone be playing you?
No, nobody is playing me. Asher Keddie is playing a character called Evelyn Jones. Strife is loosely based on my experience of leaving magazines to start a women's website but it's not my personal story.
Do you think Strife is close to the reality of your life experience?
It's fiction, so it's not my life. We were all very adamant from the start that we didn't want Strife to be a biopic. That's why it's inspired by the book not 'based' on the book. There's a difference! We had a lot more creative freedom to make a compelling show without having to be faithful to any real-life narrative. But the world that we created and the things you see happen on Strife are all true to life — just not necessarily my life.
Is Strife set now? Or back in the noughties?
Strife is set in 2012 which was a very deliberate decision because it was a significant inflection point in media when digital was emerging and magazines were just starting to die. We originally considered having it set more recently, but that period was such a disruptive time; the Internet meant that huge companies were no longer the gate-keepers of media. So a woman could go solo and build her own brand. Legacy media - print, radio and TV - were still where all the money was though, so it was a really steep mountain to climb if you wanted to start your own company.
It was also a pivotal time in the culture because a new wave of young feminism was shifting media and culture more generally. It was before #metoo and before cancel culture and before ideas and words like "woke" were in the zeitgeist but you can really see the seeds of all of those things being laid in the show.