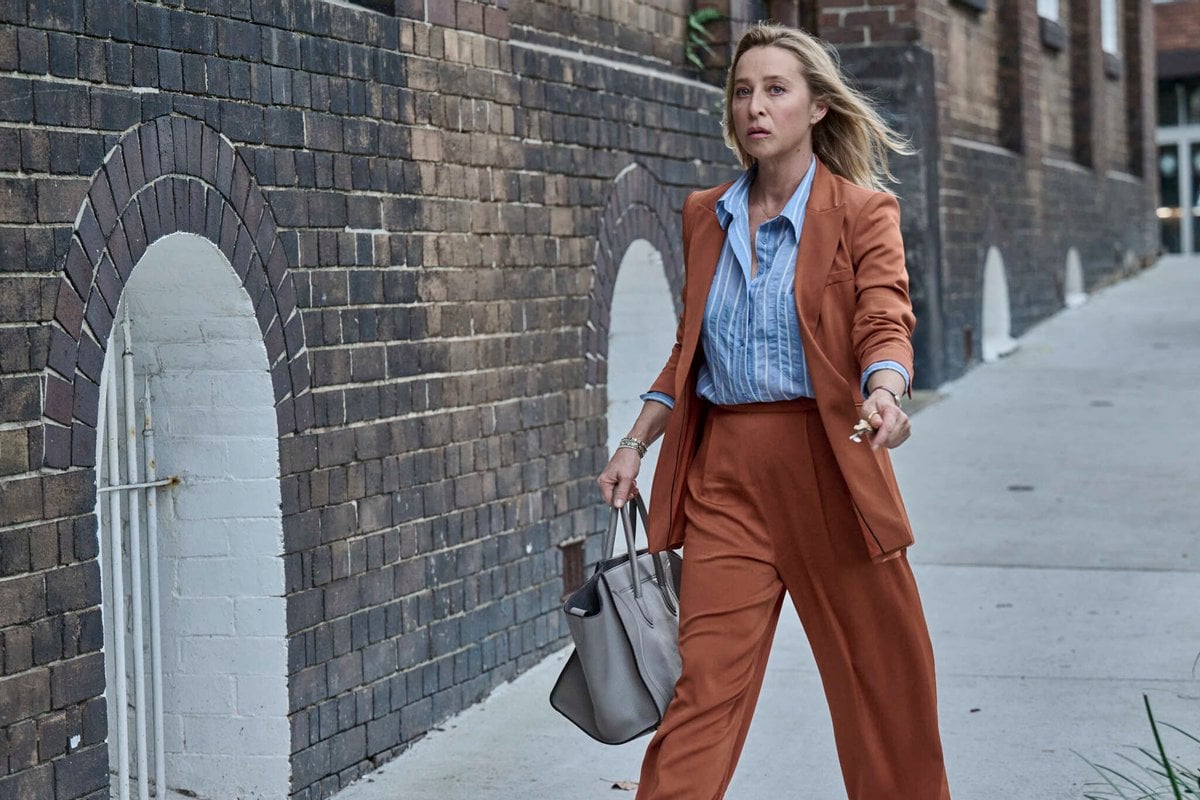 The first trailer for Strife on Binge is here.
Inspired by Mia Freedman's memoir Work, Strife, Balance and written and adapted for screen by Australian screenwriter Sarah Scheller, the series is set in the early days of publishing and digital media.
The upcoming comedic drama series – which will premiere on Binge on December 6, with all eight episodes dropping at once – tells the story of an imperfect woman and publisher named Evelyn Jones (played by Asher Keddie), and tracks her journey from lounge-room blogger to becoming a leading force in women's media.
The first trailer for Strife depicts Evelyn building her women's website Eve, all while navigating motherhood, the end of her marriage, public cancellation, and long pitch meetings that involve everything from 'can flavoured yogurt treat thrush' to 'celebration of the slut'.
Watch the trailer for Strife here. Post continues below.
Strife, which was commissioned by the Foxtel Group from award-winning production company Made Up Stories, in partnership with Fifth Season, also centres on the complexities of female friendships and workplace dynamics, especially those that are forged in a startup workplace environment.
Alongside Asher Keddie, bringing these stories to life on-screen is an ensemble of established and up-and-coming talent including Matt Day, Jonathan LaPaglia, Tina Bursill, Emma Lung, Maria Angelico, Rhys Mitchell, Olivia Junkeer, BeBe Bettencourt, Bryony Skillington, Lucy Ansell, Darcy Tadich and Willow Speers.