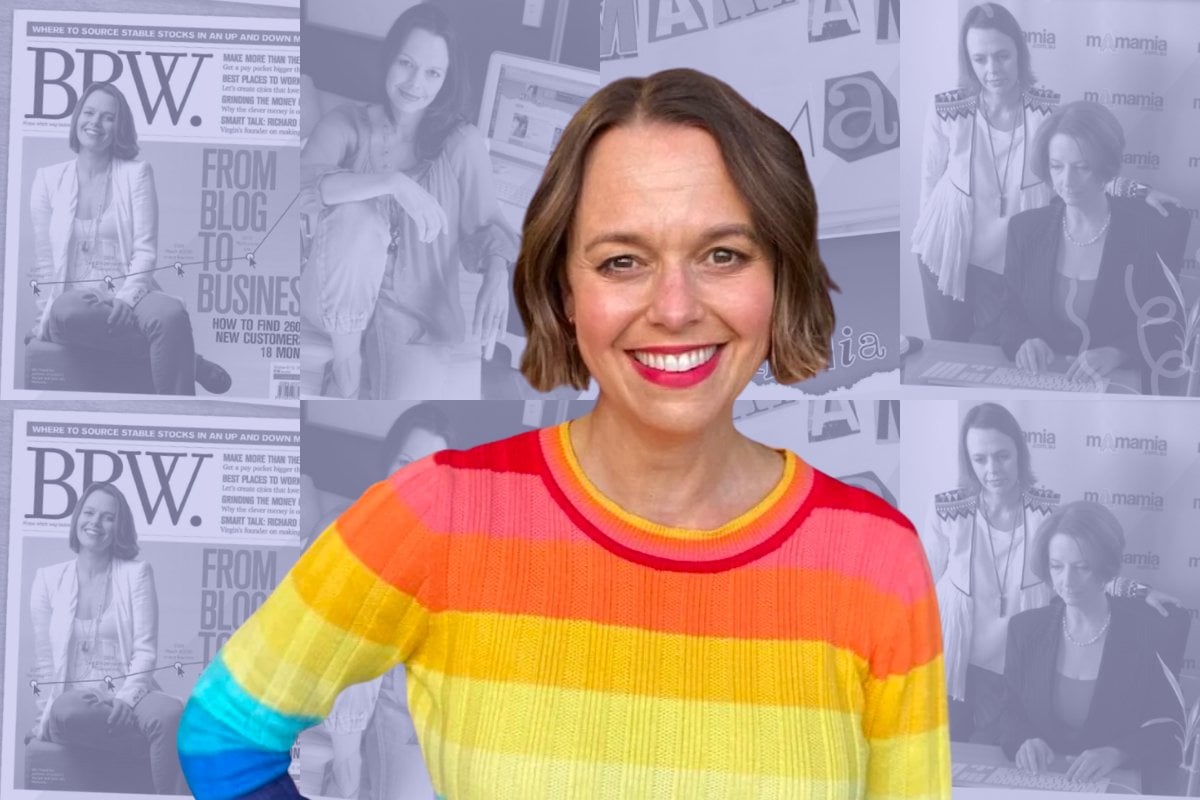 The following is an edited excerpt from Mia Freedman's memoir Work Strife Balance, which is the inspiration behind the new TV series Strife.
After 15 wonderful years in magazines and seven disastrous months in commercial TV, my career implosion taught me that I wanted to be in control of my work life and go back to building a community of women. This time, online.
I wanted to be making things with my hands and my words instead of having meetings and analysing spreadsheets. The coal face of content creation is my happy place and I wanted to return to it urgently.
On the morning after my resignation was announced and I'd left the TV network for the last time in a blast of bad press, I uncurled from the foetal position for long enough to read it. On page three of the actual newspaper and at the top of homepages, media coverage gleefully reported my very public failure in a job I should never have taken.
It was humiliating and I felt deeply ashamed but a small voice in my head tried to cheer me up with the following thought: Oh well. At least all these terrible stories mean everyone will know you're currently available for employment. You have a great reputation from your time in magazines. This was a bad blip. Just wait for the phone to ring! You won't be unemployed for long!
The phone did not ring. Not once. And I have not been employed by a media company since that day.
The shock took some time to process. I hadn't been out of a job since I was 14 years old. Work has always been a huge part of my identity and I felt unmoored, unwanted and untouchable because I was. The stench of failure was a potent and powerful deterrent to employers and it shocked me that my long and successful career in magazines had been seemingly erased from the public record.