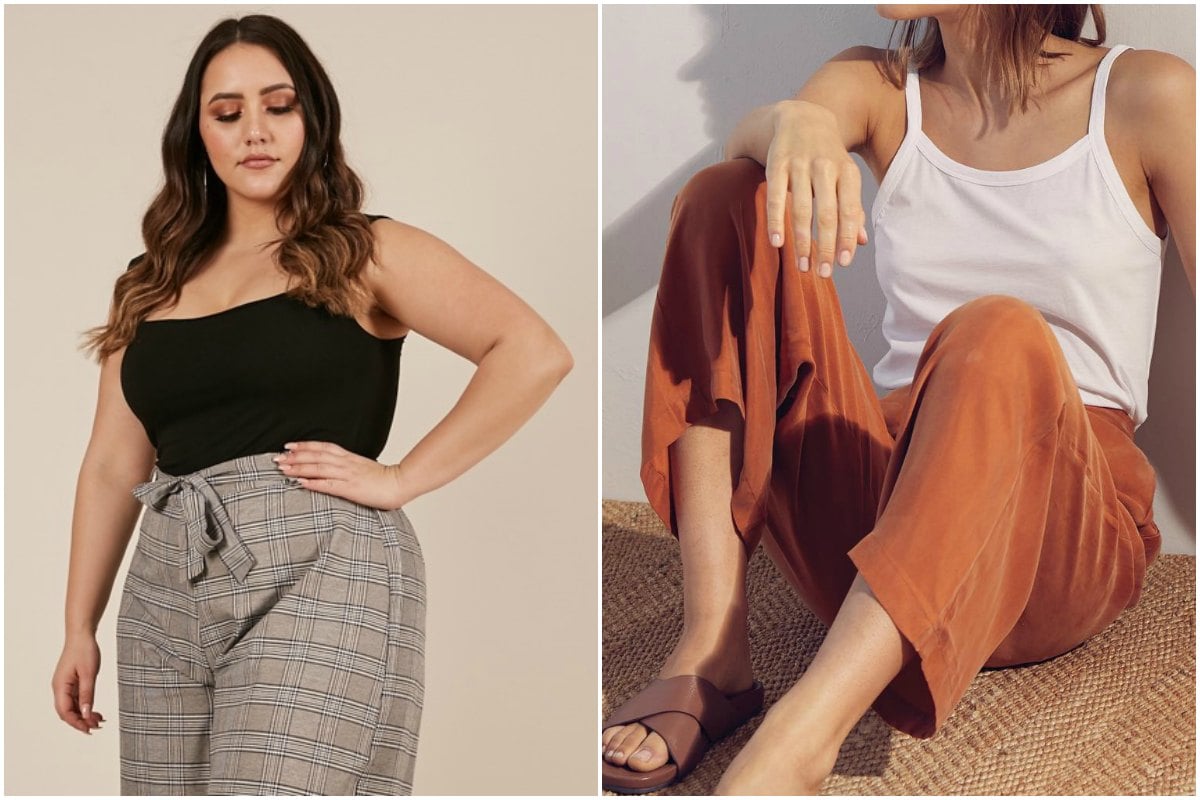 It's your second week back at work. It's really hot and to be honest you'd much rather be spending your time at the beach.
We can't help you with those problems. Sorry. But if you're after a pair of work-appropriate pants that will make you feel like you're still lounging around in your pyjamas while replying to emails, then we've got you covered.
Enter the wide-legged, cropped pant.
Wide-legged for swishy comfort, cropped so you don't ever have to worry about getting them tailored. You can wear these pants into the office with a blouse during the week and pair them with a crop top or a t-shirt and statement earrings for the weekend.
They're versatile, they're comfortable and super flattering.
What more could you want?
Here are some of our favourite styles you can 'add to cart' and shop now.