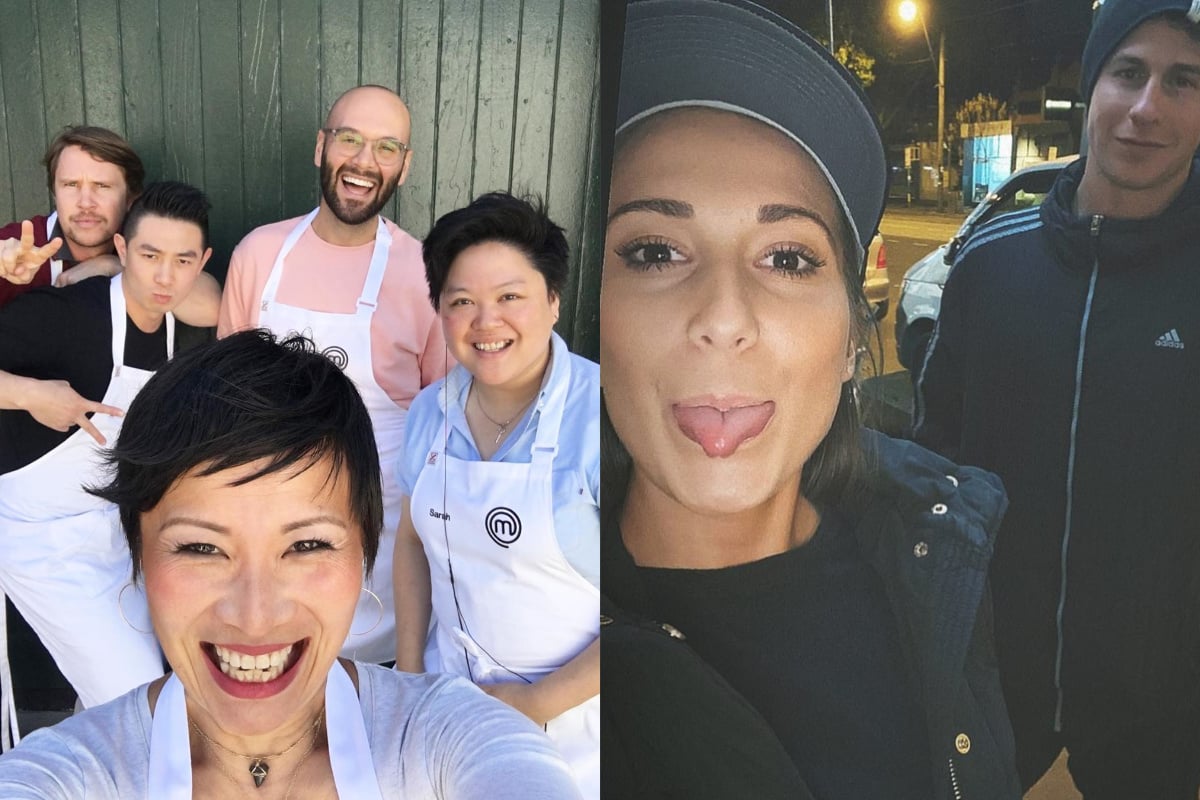 To catch up on all things MasterChef Australia 2020, make sure you check out our MasterChef hub. We've got you completely covered.
Warning: This post contains up-to-date potential spoilers for the 2020 MasterChef series. If you are a pure MasterChef fan and would be crushed by said spoilers, please kindly click away. 
With many of our favourite reality TV shows on hold because of coronavirus, MasterChef is just about the best thing on free-to-air TV right now.
The 2020 MasterChef Australia season has it all: three shiny, likeable new judges, all our favourite contestants from previous seasons and, of course, delicious food we'll never be able to master at home.
Side note, here's what celebrities are getting up to in isolation. Post continues after video.
Sadly, it turns out reality TV spoilers are even more commonplace during a pandemic. Might have something to do with how we've lost all concept of time, or maybe the contestants are just really bored at home like the rest of us.
Keep scrolling for all the MasterChef spoilers currently circulating. We'll keep updating this post as new spoilers come out and ruin our lives.
P.S. This is your last chance to tap out if you'd prefer to keep the wholesome food dream alive a little longer.
So, it looks like we know who will make it to the MasterChef finale.
It appears filming for MasterChef: Back to Win has finally finished after starting production in January.
And on Sunday, two contestants posted about returning to their home cities – for those playing along, this would indicate they were filming the show right up until the final few episodes.
Pasta queen Laura Sharrad shared an Instagram story celebrating being reunited with her husband in Adelaide, while Reynold Poernomo posted photos from Sydney where he's reuniting with loved ones.