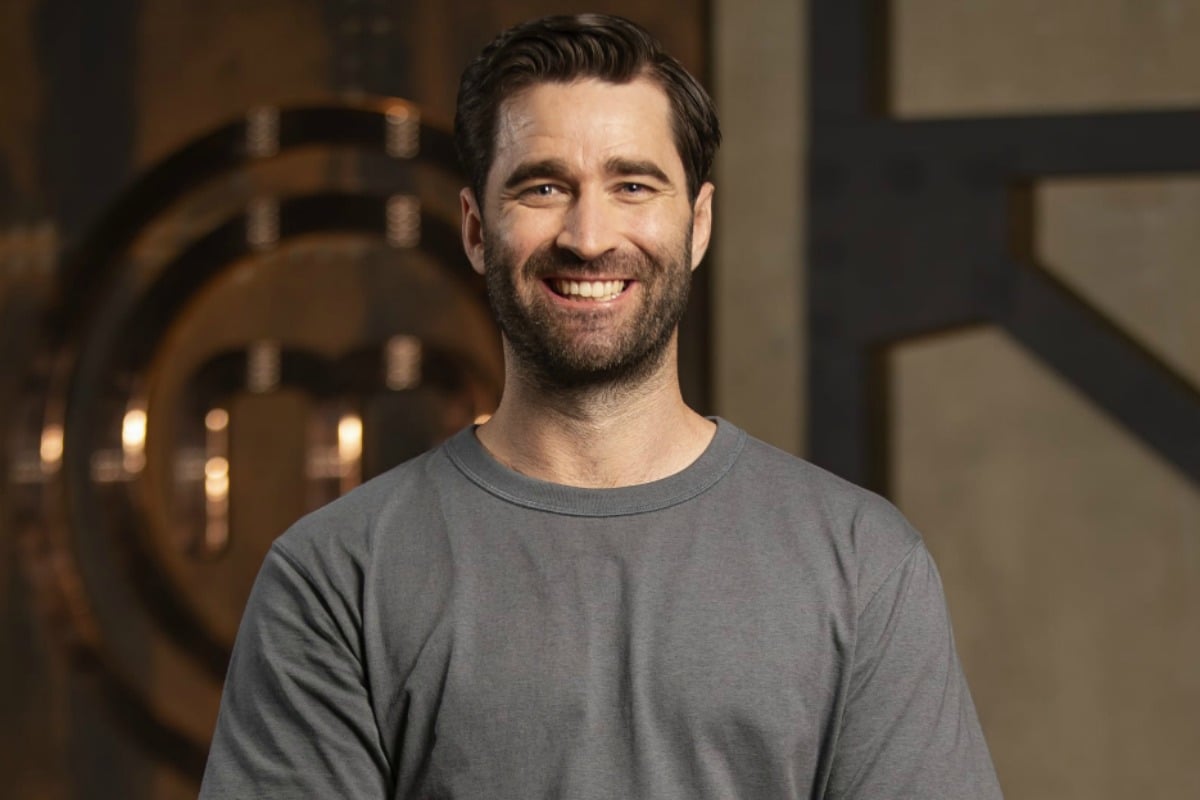 To catch up on all things MasterChef Australia 2020, make sure you check out our MasterChef hub. We've got you completely covered.
On Sunday night's episode of MasterChef Australia: Back To Win, Lynton Tapp became the first returning contestant to be eliminated from the MasterChef kitchen.
After finding himself in the top three contestants of the competition just last week, Lynton ended up fighting for his spot in the competition in the elimination round.
But after making an adventurous dish of blue swimmer crab, buckwheat and grilled asparagus, the 32-year-old failed to impress the judges, becoming the first of 24 contestants to exit the competition.
Watch the trailer for MasterChef Australia 2020 here. Post continues after video.
Speaking to Mamamia following his elimination, Lynton shared what it felt like to be the first person eliminated from the series.
"There was a real, distinct disappointment," Lynton admitted.
"I desperately didn't want to be the first person. My only initial goal [going into the competition] was not to be eliminated first and to make it to the top 20," he added.
"It left a bad taste in my mouth, that's for sure. I desperately wanted to be there."
Lynton first appeared on MasterChef Australia in season five in 2013, where he finished just short of the grand finale.
Now, seven years on from his appearance on the show, a lot has changed in Lynton's life.
"When I first went on [MasterChef], I think I was 24 or 25," he said.
"I'm 32 now and married with a lovely little baby. My world is completely different from all those years ago and for the better – I couldn't imagine it any other way."
 

View this post on Instagram