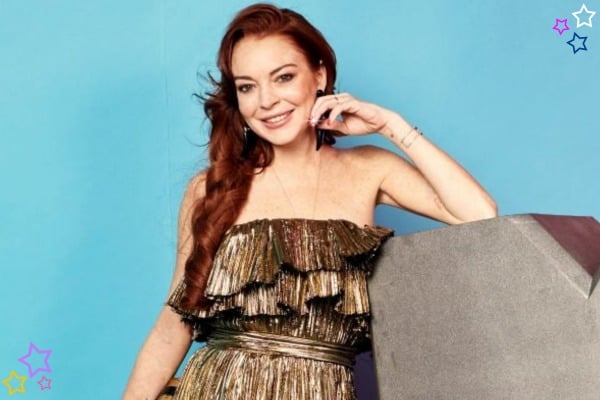 1. Sam Pang just shared Lindsay Lohan's no-go zones for her appearance on HYBPA.
The Masked Singer hasn't even started yet, but we already have all we need from it in the form of the glorious Lindsay Lohan tea spillages.
(Which we'd really like some more of if you're listening, Hughesy).
Lindsay, who is on the judging panel on Ten's new reality show alongside Dave Hughes, Dannii Minogue and Jackie O, bailed on an appearance of Have You Been Paying Attention? this week, which frankly didn't surprise us at all.
While it was later revealed – to eye-roll accompanied utterances of "Oh, Lindsay" around the nation – that the 33-year-old actually spent the time hanging out on the beach, it now appears there was a lot more behind her pulling the plug.
According to The Herald Sun, the Mean Girls star's people rattled off a list of no-go zone topics to show producers ahead of filming, so we can only assume Lindsay backed out because she was worried the comedians might completely ignore said list and go for the jugular (which is… fair enough).
According to panelist Sam Pang, they were under strict instruction not to mention: Paris Hilton, her dating life, drug and alcohol use, her run-ins with the law, and the recent closure of her Mykonos Beach Club as well as the cancellation of the accompanying MTV reality show.