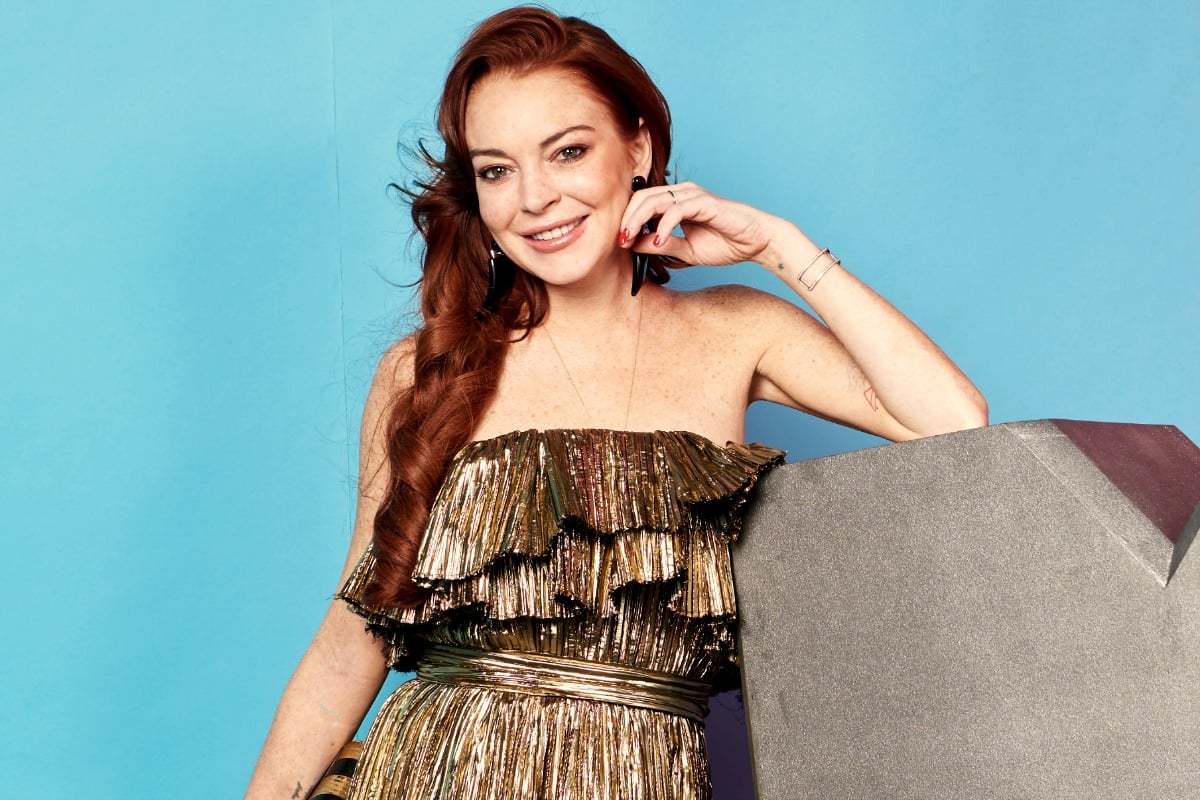 Movie star Lindsay Lohan landed in Australia recently with a whole lot of baggage in tow.
Baggage of the emotional and reputation based variety, that is.
The actress turned singer turned reality TV star is visiting our fair shores to star on the new Network Ten show The Masked Singer Australia alongside Dannii Minogue, Jackie O and Dave Hughes.
Since the announcement of her role in the series, and her first Instagram post from Australian soil where she tried out some Aussie inflections by kicking things off with a"G'day", there has been a debate within the media and among fans about her legitimacy for the role and her past work history.
There is no doubt that the 33-year-old former Disney star has a past littered with controversy, failed business ventures and a number of brushes with the law.
After her big box office hit role as the lead in the iconic Tina Fey penned comedy Mean Girls, which premiered in 2004, it appeared that her path to Hollywood success was set. Prior to that, her roles in classic family flicks like The Parent Trap and then in romantic comedies such as Just My Luck ensured that she was universally beloved by legions of fans.
From there, her resume does get a little less rosy.
To hear all about the rise of Lindsay Lohan, how Oprah Winfrey tried to save her career and why Australia is divided over her presence here listen to Mamamia's new daily entertainment podcast The Spill.
The first real hint of trouble for Lindsay Lohan came in January 2007 when she entered a drug rehab program for the first time and then on May 26, 2007 the actress was arrested on a misdemeanour drunken driving charge after she lost control of her car and struck a curb in Beverly Hills.
2007 continued being a difficult year for Lindsay when, two weeks after checking out of rehab, she was arrested again. This time it was due to a woman calling the Santa Monica police and alleging that Lohan was trying to run her down with a car, resulting in her being charged with drunken driving, cocaine possession and driving with a suspended license.
In the decade that followed Lindsay continued to have legal issues and even dipped out of the spotlight for a hot moment until it was announced in December 2018 that she would be starring in her very own MTV series Lindsay Lohan's Beach Club. 
The high publicised docuseries promised to chronicle the life of the actress as more of an entrepreneur and follow her as she expanded her business empire in Mykonos, Greece with the launch of her new club Lohan Beach House.
In June of this year, however, Page Six reported that Lindsay Lohan's Beach Club would not be back for a second season while also reporting that her Mykonos nightclub, which served as the setting for the show, had also closed down.