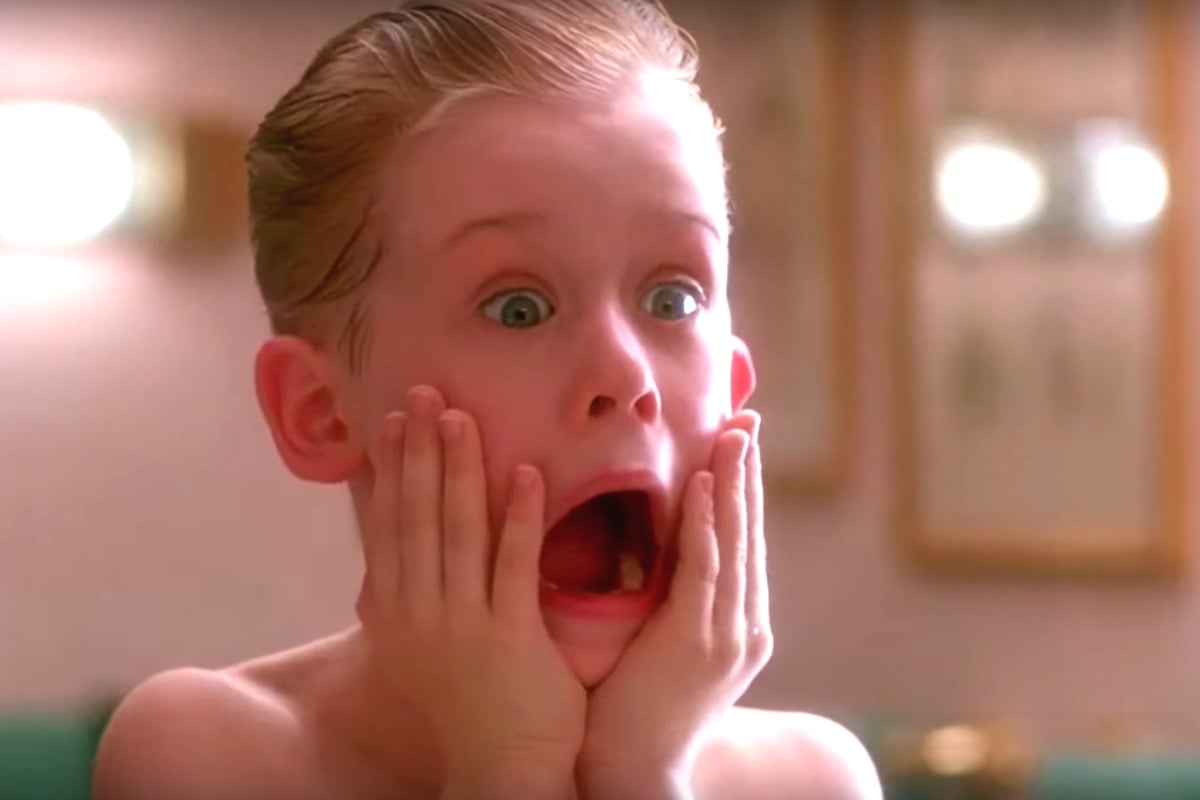 December is about many things.
From spending time with family and friends to inhaling an insane amount of food, everyone has their own favourite traditions.
But there's one almost everybody can relate to.
The annual viewing of Home Alone.
While it's been almost three decades since the iconic Christmas film aired, it seems we're still discovering new details about Home Alone year after year.
Over Christmas, actor Seth Rogen shared a new revelation from the film – and it's safe to say it's pretty mind-blowing.
Macaulay Culkin recreated what Home Alone would look like in 2018 in an ad for Google Assistant. Post continues below…
In case you need a little reminder, the film's main character Kevin McCallister used a number of inventive pranks to fend off burglars Harry and Marv.
One of the most iconic pranks Kevin pulled involved using the audio from old gangster film Angels With Filthy Souls.
A line from the old film's character Johnny, "Keep the change, you filthy animal", even became one of Home Alone's best known lines.
But as Rogen discovered, Angels With Filthy Souls isn't actually a real movie.
"My entire childhood, I thought the old timey movie that Kevin watches in Home Alone (Angels With Filthy Souls) was actually an old movie," the comedian wrote on Twitter.
My entire childhood, I thought the old timey movie that Kevin watches in Home Alone (Angels With Filthy Souls) was actually an old movie.

— Seth Rogen (@Sethrogen) December 25, 2018