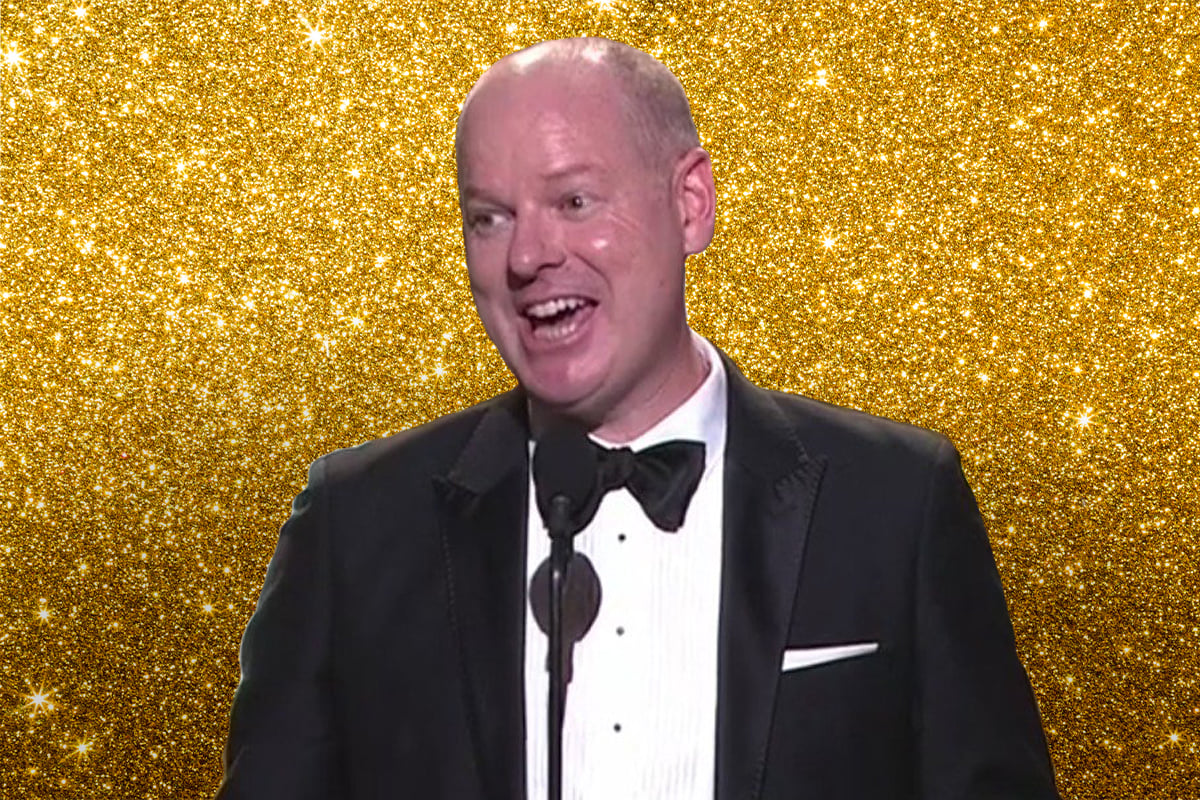 In 2015, when Carrie Bickmore won the Gold Logie, she wore a beanie on stage to raise awareness for brain cancer, a disease which took her first husband at the age of 35.
When Waleed Aly won the Gold Logie in 2016, he told the audience him winning mattered to a minority in the community that needed to see an Egyptian Australian muslim receive an accolade like that in a TV landscape that lacked diversity.
In 2017, Sam Johnson told a crowd of colleagues through emotional disbelief how proud his family would be of him.
Last year, Grant Denyer broke down in tears talking about how Family Feud [the show he won for] gave him a ladder to climb out of a dark hole that he wasn't sure he'd ever recover from.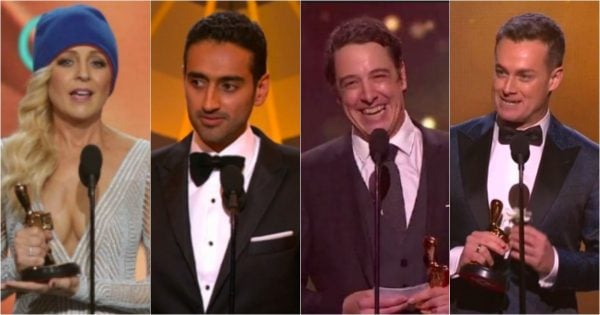 Even if the world of free to air TV is dying, if the Logies are bit outdated and a bit silly, and if we sit in our lounge rooms and scoff at the pomp and ceremony - it's still important.
It's the only awards ceremony for Australian TV, and for most of the people sitting in that room on Sunday night, who spent years trying to make it into a highly competitive industry, it means a hell of a lot.
It's their moment to celebrate and commemorate their achievements. There's marketing awards, tourism awards, education awards, even bloody accounting awards. But we know the people in the TV awards and their success as stars hinges on us watching their programs, that's why we all get to vote and watch the result.