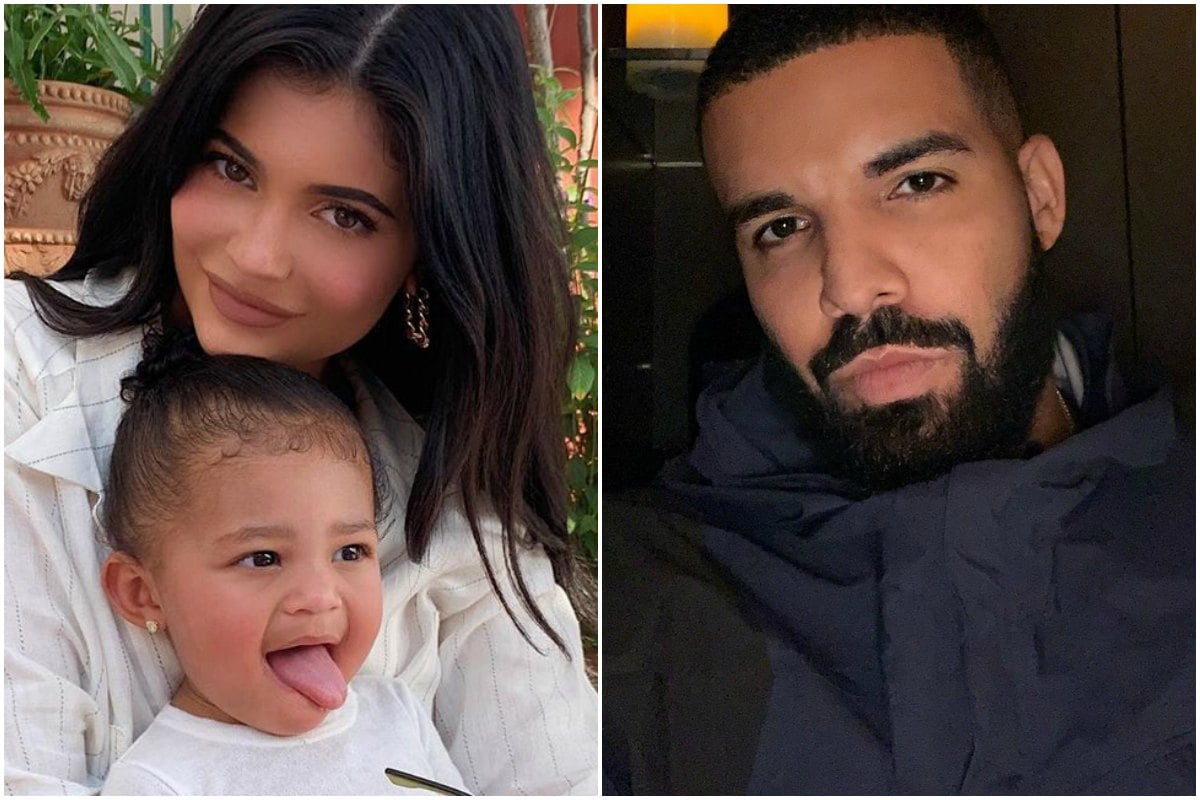 1. The internet is going crazy trying to figure out if Kylie Jenner and Drake are dating.
News outlets across the globe are in a tizzy over the relationship status of Kylie Jenner and Drake. Mainly, whether or not the reality star and chart-topping rapper are dating.
For those not in-the-know, 21-year-old Kylie recently split from her partner of two years, and father to their daughter Stormi, Travis Scott in October, 2019. Drake, 33, is the first person she's been linked to since their separation.
Some publications are reporting their romance as fact, while others aren't so sure – and it's dominating a lot of our headspace.
So much so, we decided to do a literature review of the current romantic situation.
On the no side, we have E! News who claim multiple sources close to the couple say the rumours are just that. Rumours.
"Kylie and Drake are not romantic. They have always been good friends and have been hanging out more now that Kylie is single and Drake is in town at his house in Calabasas," said one source.
"It's a convenient friendship but it's strictly platonic.
"Drake is notorious for flirting with all of his girlfriends and him and Kylie have a great dynamic."
A second source close to Kylie reiterates this.
"She's very comfortable with him because she's known him for so long. It may turn into something more than friends. She's exploring things and is happy to be seeing him. But she considers herself to be single," they said.
 

View this post on Instagram