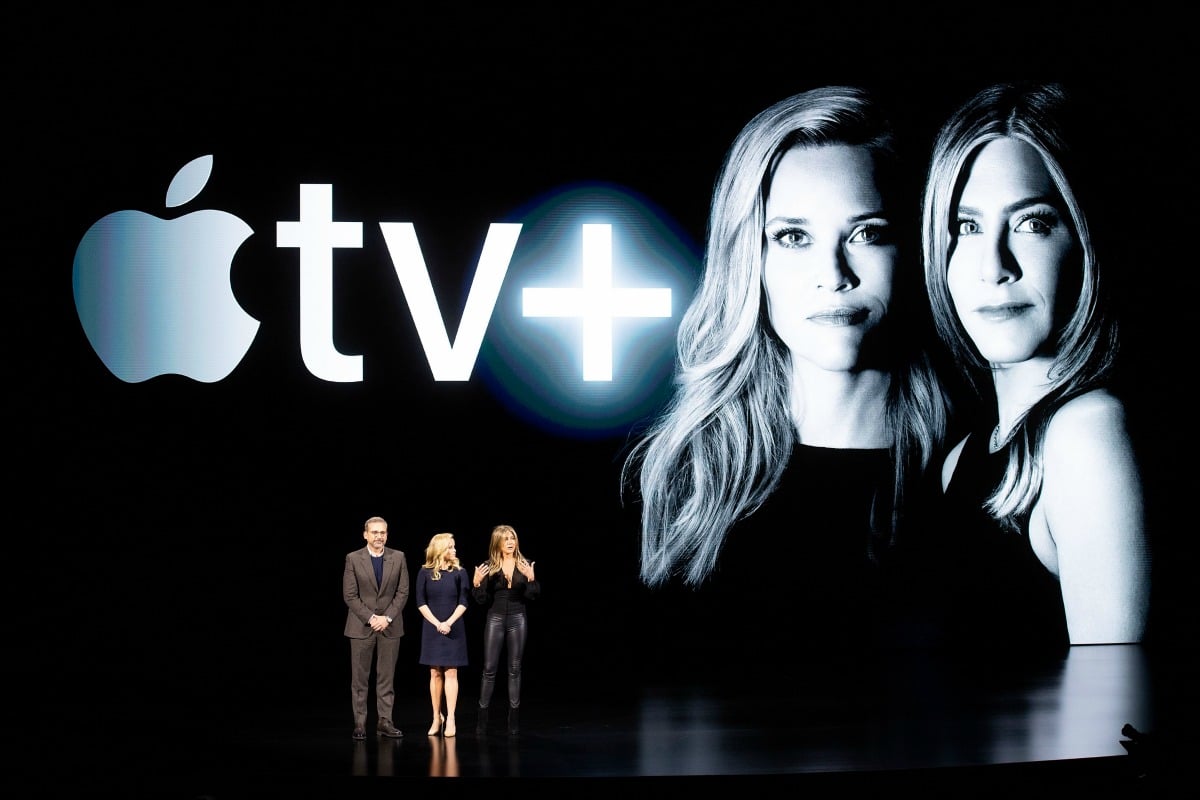 Apple has a big announcement, and somewhere – the executives of Netflix and Stan are crying into their breakfast.
The world's largest information technology company is turning its expertise to TV and movie streaming.
They launched Apple TV Plus – the newest addition to their enterprise at a flashy event in California, and they certainly had the creme de la creme of celebrities there to show off their new venture alongside.
Here's CEO Tim Cook making the announcement. Post continues after video.
Oprah Winfrey spoke, Lana Del Ray sang – and Jennifer Aniston, Reece Witherspoon, Steve Carell and Steven Spielberg all helped spruik the new Apple service they'll be a part of.
Gee Apple, you could have aimed for bigger names for a PR event no? (We would have turned up for the star spotting alone…)
The company says the streaming service will become "the new home for the world's most creative storytellers featuring exclusive original shows, movies and documentaries."
Apple is expected to spend two billion a year on original content. Its service will be ad-free, available on demand, and view-able off and online. It'll be a monthly fee like Netflix, but a price wasn't disclosed.