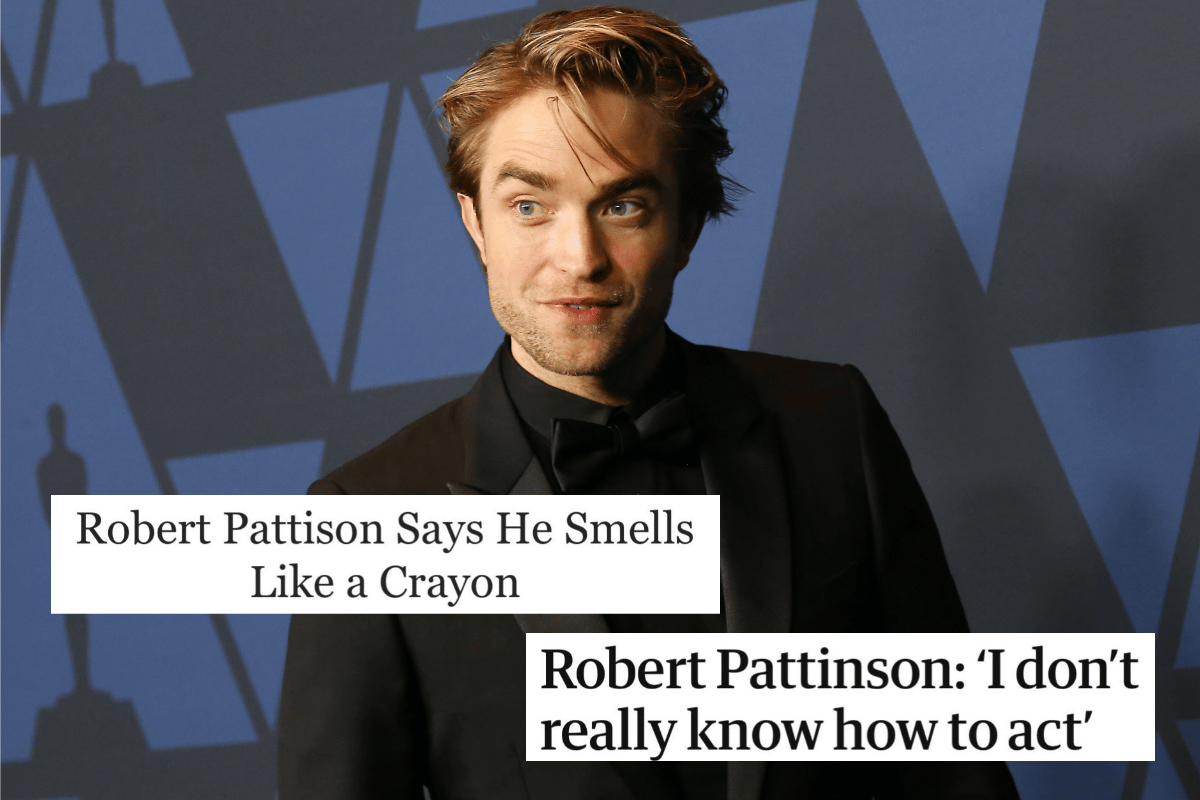 Although it's hard to believe, it's already been over a decade since Robert Pattinson burst onto our screens with his appearance in the 2008 fantasy film Twilight.
From the abomination that was the nickname 'RPattz' to Team Edward T-Shirts, it was an… interesting time.
And now, 12 years later, it seems Robert Pattinson is all anyone can talk about.
The English actor is currently preparing to appear in Matt Reeves' upcoming stand-alone film The Batman as Bruce Wayne himself.
And although the film won't arrive in cinemas until 2021, fans are already labelling Pattinson the "perfect" Batman.
#TheBatman First Look at Robert Pattinson as The Dark Knight. The batman will be released on June 25th 2021. ???? pic.twitter.com/eymxu1ZezH

— Nureso News (@NuresoNews) February 14, 2020
Late last year, Pattinson returned to the spotlight when he appeared alongside Timothée Chalamet in Netflix's The King – a historical drama based on several plays from Shakespeare's "Henriad", including Henry IV and Henry V.
In the film, RPattz (I'm sorry) played the heir to the French throne – the Dauphin of France – who waged war against English monarch Henry V (Timothée Chalamet).
But although fans loved Pattinson's supporting role in the movie (and his glorious wig), they couldn't stop talking about his ridiculous choice of accent.
Currently seeking applicants for a support group I'm starting. Only those whose necks have been stepped on by Robert Pattinson's sublime accent in #TheKing need apply pic.twitter.com/T87QFjkNgo

— Netflix ANZ (@NetflixANZ) November 4, 2019